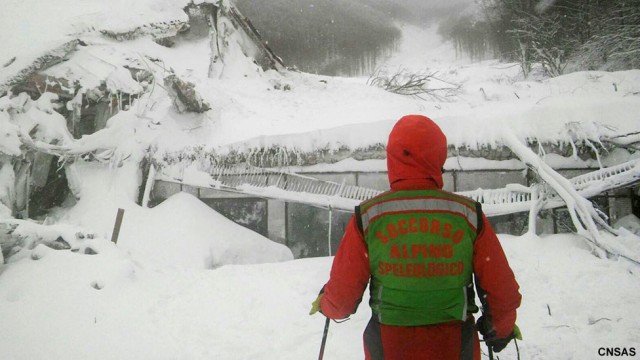 Last year, Central Italy was rocked by a series of earthquakes that killed over 300 people and left many thousands homeless.
Even as the region is struggling to recover, another set of 4 earthquakes hit the same area last week. They all occurred within a time span of 4 hours and with magnitudes crossing 5 on the Richter scale. Heavy snowfall has only worsened the situation. 
The most recent news from the region is not encouraging. Less than 90kms from from the epicenter of the earthquakes, an avalanche buried a ski hotel and added to the toll.
Why Is Italy Prone To Earthquakes?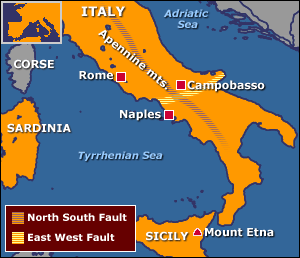 Our Earth is made of tectonic plates (as explained in our earlier article here). Earthquakes occur when tectonic plates under the earth's surface move against each other. A fault line is the 'fracture' between these tectonic plates, which is therefore, prone to quakes as well.
The 'leg of Europe' as Italy is called, lies almost entirely along a fault line. In addition, it also has another fault line running somewhat perpendicular to the first. As a result, there are many mild tremors and quakes reported almost daily by their monitoring agencies.
In 2009, a 6.3 magnitude earthquake almost destroyed the old town of L'Aquila in Central Italy. The devastating earthquake of August 2016 in the same region was followed by many tremors and aftershocks. By the end of October, another 3 major quakes had been recorded and officially confirmed, all crossing 5.5 on the Richter scale. With many thousands left homeless before peak winter, rescue operations had to work round the clock to provide basic shelter against the inclement weather.
Disaster In January
At around 10.30am local time on January 18, the first quake shook Central Italy, bringing back horrifying memories of the previous year's devastation. Within an hour, another two major earthquakes had struck, with many more shocks around them. By 2.30pm the same day, the fourth large quake had also occurred. All had shallow epicenters and the quake was close to the surface of the Earth -- this means chances are higher for large-scale destruction.
Initial reports suggested that the main damage was to property. However, within hours, snowfall had isolated many remote villages which also had to deal with broken power and telephone cables. Authorities continued to stay on the alert and avalanche warnings were sent to many ski resorts and hotels in the area.
The same evening, guests and staff at Hotel Rigopiano near Farindola were waiting to be rescued, when their resort was caught in an avalanche. The shaking had dislodged a massive block of snow which came down the mountain. A good portion of the buildings was destroyed, while the entire site was shifted down the mountain slope. Despite some rescues and fatalities, many others are still missing. The estimate of the damage caused by the earthquakes and the aftermath is yet to be assessed.