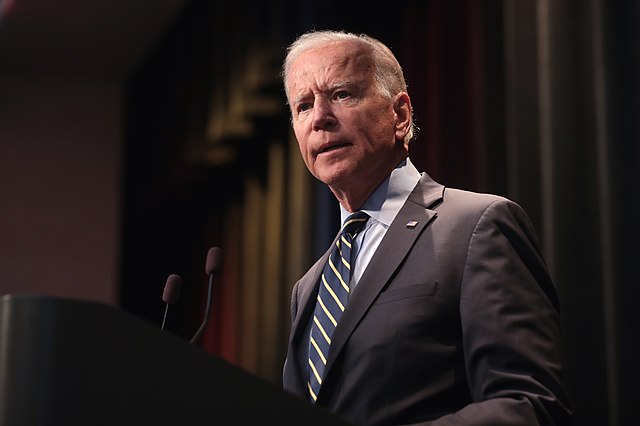 With Joe Biden confirmed by the U.S Congress, the Presidential inauguration is just ten days away. 
Throughout his presidential campaign, Biden had promised to assemble the most diverse cabinet, which is a group of top advisers. And Biden has followed through with his promise.
Biden's cabinet will compose of many firsts — the first all-women White House communications team, the first Black man to lead the Environmental Protection Agency, the first Native American cabinet secretary, the first openly gay cabinet official, and more.
If all of his appointed picks are approved, then Biden's cabinet will consist of 11 people of color and have the most number of women to serve in a cabinet.
Let's take a look at how cabinet members are appointed.
The Senate Confirmation Process
According to the Constitution of the United States, the president has the right to appoint cabinet members.
However, aside from the Vice President, White House Chief of Staff, and top White House officials with "cabinet-level" positions, all potential cabinet officials have to be approved by the U.S. Senate. This is to ensure that the President's influence and power are limited. 
Usually, a few of the cabinet members are confirmed by the Senate even before Inauguration Day to help ease the transition. The rest are approved by the Senate in the months after the President takes office. However, Joe Biden will be beginning his term with the fewest number of cabinet members. The hearing for the first cabinet member, the Secretary of Defense, is scheduled for January 19. 
A Few Appointees
The president's cabinet consists of 23 members: a Vice President, 15 heads of executive departments, and seven top position-holding members, such as directors and administrators.
Pete Buttigieg, who was chosen as Secretary of Transportation, would be the first LGBTQ+  cabinet member ever if approved. Buttigieg was the former mayor of South Bend, Indiana, and ran for the presidency as a Democratic candidate before dropping out of the race. 
Representative Debra Haaland, if confirmed, will lead the U.S. Department of the Interior, which focuses on sustaining the land, resources, wildlife, etc., and maintaining Native American land and culture. Haaland's potential confirmation is extremely significant as she will break barriers by becoming the first Native American woman to hold a secretary-level job.
Biden's choice for head of the U.S Environmental Protection Agency (EPA) has also received praise. Michael S. Regan, who leads the North Carolina Department of Environmental Quality, could become the first Black man to lead the EPA. Regan brings a diverse perspective to tackling climate change and environmental racism -- the concept that people belonging to low socio-economic groups reside in neighborhoods that are most impacted by environmental crises. 
With an accomplished and experienced cabinet, Joe Biden has signaled that he understands the very difficult circumstances that he is inheriting. The next few weeks after the inauguration will be very important. 
Sources: CNN, Washington Post, NPR, FiveThirtyEight, Vogue, NBC News