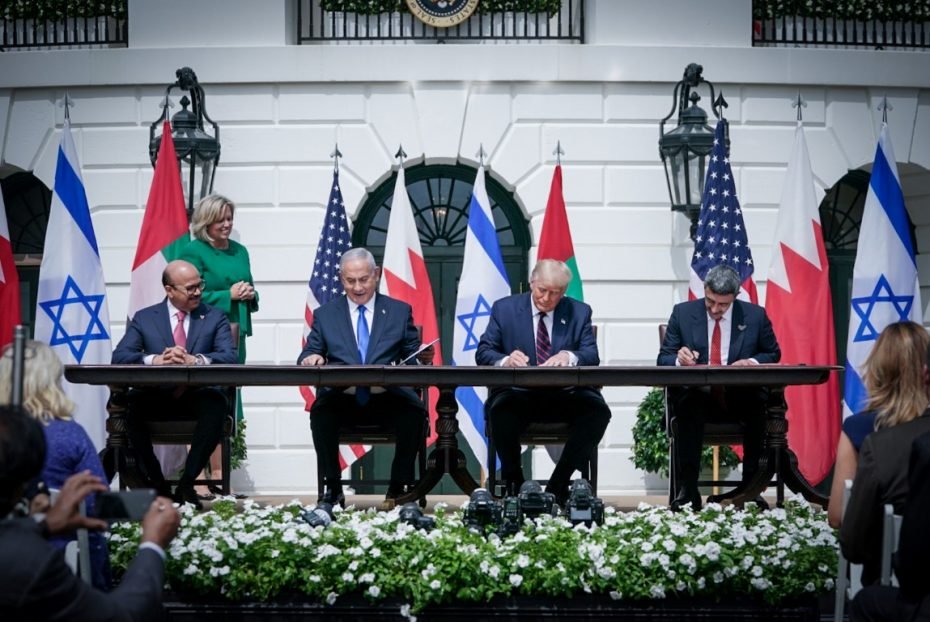 In a landmark peace deal, two Arab Gulf states have normalized relations with Israel, leaving Palestine's future unclear.
The United Arab Emirates (U.A.E) and Bahrain are the first two countries from the Arab Gulf region (a total of seven states border the Persian Gulf) to establish such relations, opening new economic opportunities. In exchange, Prime Minister Benjamin Netanyahu of Israel has vowed not to annex more land in the West Bank, a disputed territory between Israel and Palestine. 
Despite Netanyahu's promise and the Gulf states' commitment to the two-state solution, Palestine is largely an afterthought in the deal. The Palestine Liberation Organization called the agreement "a black day in the history of the people of Palestine," as Arab states show wavering dedication to the Palestinian cause.
Israel's Complicated History
Israel was established as a homeland for Jewish people in the area of the Palestinians (an Arab ethnic group) after World War II.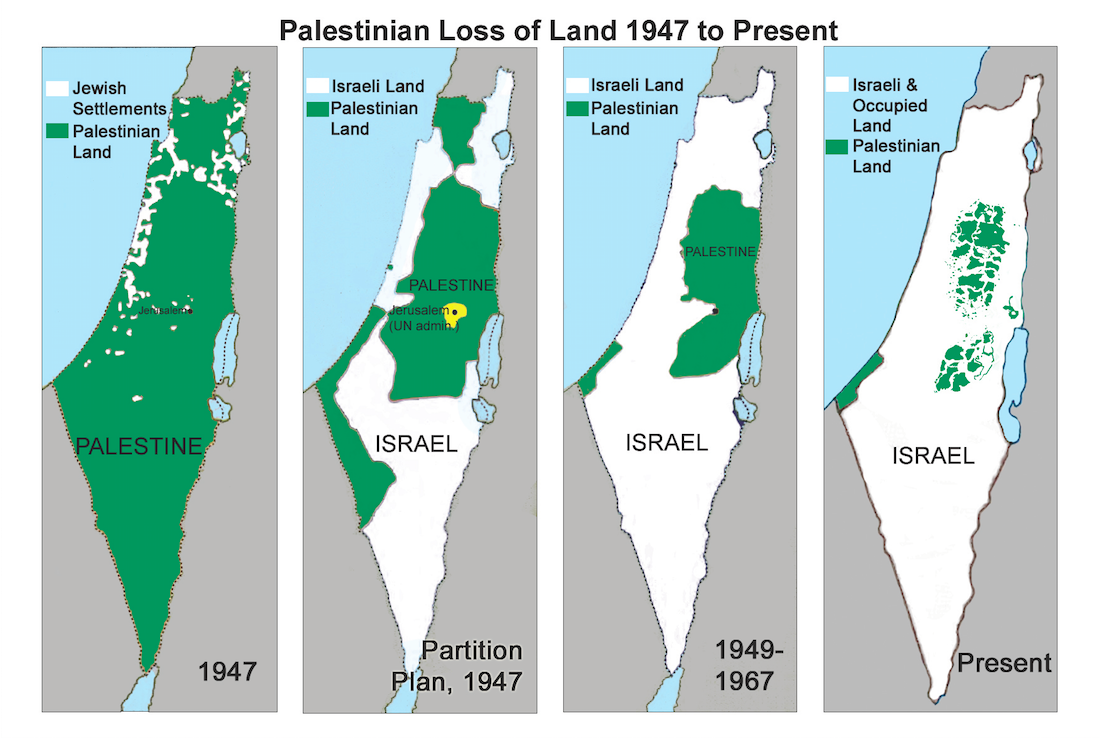 After the announcement of Israel's independence in 1948, five Arab states invaded. Although this war ended in a ceasefire in 1949, Israeli-Arab relations remained unstable, triggering wars for years to come. Arab countries generally supported Palestine, and Palestinians organized themselves to oppose Israel's occupation of West Bank and Gaza Strip. 
In 1979, Egypt was the first Arab state to normalize relations with Israel. As a result, Egypt was suspended from the Arab League membership (an organization of Arab nations). In 1994, Jordan followed suit, in a bid to boost its economy. Though these alliances are still in effect, they have faltered over time. Security connections are strong, but the economic boost has not arrived and the Egyptian and Jordanian people still support Palestinian rights. 
Why Now?
So why did the U.A.E and Bahrain normalize relations with Israel?
Over time, Iran has been perceived to pose a greater threat to Arab states, as well as Israel. With Iran's ambitions for increased nuclear and regional power, and its large population of Shi'a Muslims (as opposed to Sunni Muslims who form the majority in most Arab countries), Arab nations are concerned. They are more willing to forgo issues with Israel's treatment of Palestine to unite against Iran.
The Future of the Middle East
The new peace deal has lowered Palestine's leverage against Israel, as they find less support within the Arab community.
Although Israel has promised to cease the takeover of more territory, the Palestinian government is unhappy with the current Israeli occupation. The potential for a peaceful agreement between the two countries has only decreased, leaving Palestine with an uncertain path ahead.  
Eyes are now on Saudi Arabia, and whether it will normalize relations with Israel, as President Trump suggested. It does not seem as if Saudi Arabia is ready for this step, but it does share the anti-Iranian sentiment that motivated the two Gulf states. If Saudi Arabia does join, an anti-Iran bloc will solidify, aligning the Middle East against a new common enemy.
As Prime Minister Netanyahu faces rising coronavirus infection and felony corruption charges, this peace deal is an immense victory to show the Israeli people. It seems as if Israel may start to be accepted by the Arab states, at the expense of the Palestinian cause. 
Sources: NY Times, Al Jazeera, Washington Post, BBC, History.com, Brookings.edu, foreignpolicy.com