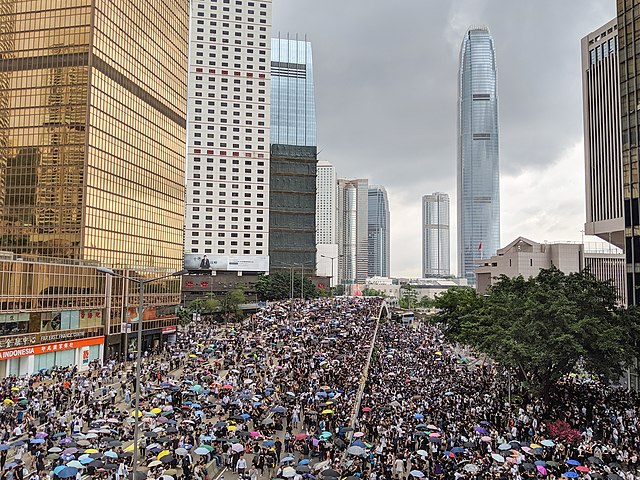 A sea of people surges up the roads in Causeway Bay, Hong Kong. Wearing face masks and black T-shirts, this tide of young and old moves steadily, chants spiraling up towards the clear sky.
On Sunday, December 9, the city witnessed its first large-scale protest since mid-August that was approved by the police.
According to its organizer, the Civil Human Rights Front (CHRF), more than 800,000 protestors participated. The event, mostly peaceful, coincided with the International Human Rights' Day on December 10, which marks the United Nations' (UN) Universal Declaration of Human Rights.
Why Are Protests Continuing? 
The protests began in June this year when the city introduced a controversial extradition bill (read our earlier article HERE).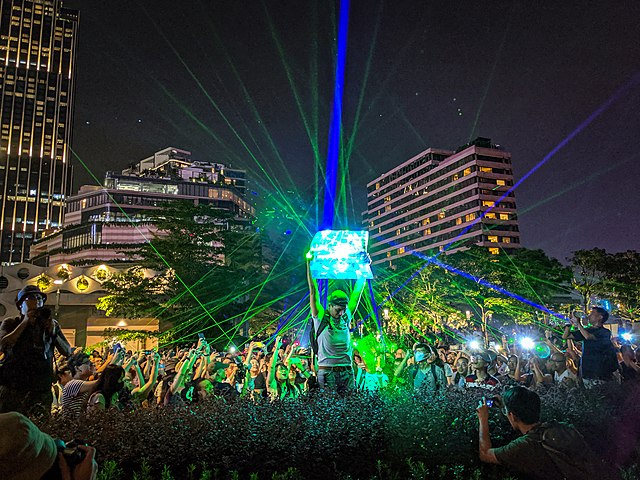 Though the bill was withdrawn later, protestors continue to press for demands for increased democracy, reelase of all who are arrested, and an independent inquiry into police brutality. While the majority of protests are non-violent, a few protesters have increasingly resorted to violence, believing peaceful protests are ineffective.
Standoffs have occurred on university campuses—at the Hong Kong Polytechnic University, protestors, trapped on the campus, clashed with police officers for days.
The Hong Kong people have also made themselves heard in the local elections last month. More than 71% of the city's eligible voting population voted in the election, which resulted in a big victory for the pro-democracy camp.
Though local elections are for district councils, which mainly deal with community issues like bus routes and traffic lights, this year's local elections are especially significant. The election results also mean that newly elected officials will have more influence on the 1200-member committee that selects Hong Kong's chief executive (who is usually in favor of Beijing).
An Uncertain Future for Hong Kong
In response to the local election results, Hong Kong's chief executive Carrie Lam said her government would "listen to the views of the public with an open mind and seriously reflect on them."
However, the Chinese government continues to consider the protests as a challenge to its nationalist ideology, and the protestors as violent, lawless separatists. The Chinese government also considers the recent Hong Kong Human Rights and Democracy Act signed by U.S. President Donald Trump as a catalyst for the unrest.
There are also talks that China, fed up with protests, might make Macau the next financial capital. Macau was under Portuguese rule and became a part of China in 1999, at the same time that Britain handed over Hong Kong.  
With Hong Kong protestors and the Chinese government not seeing eye to eye, tensions remain high and the city's future hangs on the balance.
Sources: NYTimes, CNN, Vox, BBC, Reuters