A fallen statue lies in San Juan, of a mother and her two children; broken shards of glass are found on the streets that once were part of homes or businesses.
San Juan, Puerto Rico was once a seemingly impenetrable city. However, it seems that now there is finally something that has surpassed it: Hurricane Maria.
Maria has devastated the many civilians who once lived on Puerto Rico's open shores. Compared to other recent hurricanes in Florida or Texas, the recovery process in Puerto Rico has been slow, and the island is unable to keep up with the economic losses Hurricane Maria has caused.
A Recap
On September 19, Hurricane Maria struck Puerto Rico, a United States territory located between the Virgin Islands and the Dominican Republic.
Maria brought 155 miles per hour winds, knocking out power and leaving many Puerto Ricans without air conditioning or power for their refrigerators. People have been using candles as a source of light and canned goods as a source of food. Even more disturbing is the lack of power in hospitals. Under these circumstances, the death toll has risen to 49, however, analysts estimate that the real numbers are much higher.
The idea of living without power may seem unbearable, but it is the reality for most Puerto Ricans. Due to extreme poverty, Puerto Rico is having a hard time finding funds to pay for reconstruction of power lines and for fixing infrastructure damages. As of now, only 21% of the island has electricity. Compared to Florida and Texas, Puerto Rico is getting much less aid. There were around 60,000 workers helping Florida rebuild after Irma, whereas, there are only a few thousand workers aiding Puerto Rico.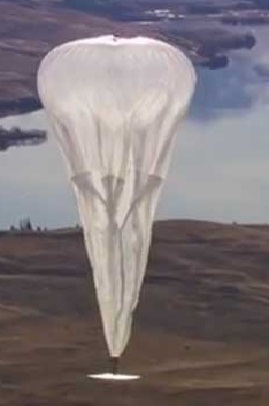 What Is Being Done?
Companies like Tesla are trying to efficiently restore power to Puerto Rico. Elon Musk, the CEO of Tesla, has sent solar-powered batteries to provide emergency power for important facilities, such as hospitals.
Puerto Rico currently uses power plants that rely on fossil fuels, which are hard to rebuild after disasters. Musk and other leaders in the solar energy industry are planning on changing Puerto Rico's energy system to solar power (microgrids) because of the year-long sun shining over the island. Microgrids can withstand natural disasters, be installed faster, and run inexpensively. The Puerto Rican government has responded positively to these ideas. 
AT&T and Google have also initiated a plan, known as Project Loon, to bring cell service to Puerto Rico. Essentially, balloons fly over devastated areas, providing cell coverage. Earlier this year, Loon proved effective in the flooded areas of Peru in South America. 
Other temporary contracts are being made with private companies as well. Whitefish Energy Holdings was tasked with power restoration and the contract cost around $240 million. A $35 million dollar contract for wind turbines was also made. However, it is still uncertain if there will be enough workers to complete these projects.