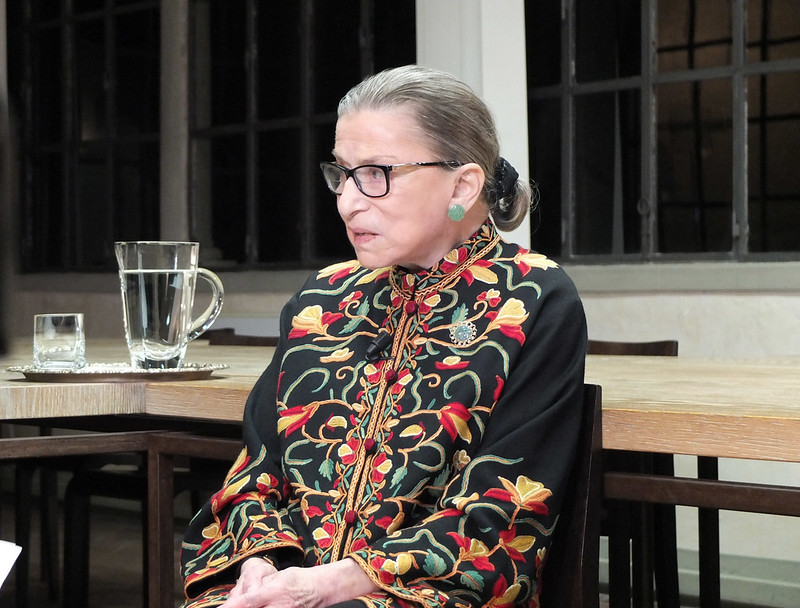 On Friday, September 18th, the world lost a feminist icon and a key women's rights supporter in the Supreme Court of the United States.
Ruth Bader Ginsburg died at age 87 from metastatic pancreatic cancer at her home in Washington. Ginsburg was one of nine Supreme Court justices responsible for interpreting the United States Constitution and making landmark decisions about the country's laws.
She was the second woman to serve on the Supreme Court and is best known for her fight for gender equality. Let's learn about why Ruth Bader Ginsburg was a historic figure in the United States.
Early Struggles
In 1933, Ginsburg was born to a middle-class family of Russian Jewish immigrants in Brooklyn, New York. Her mother passed away when she was a teenager. Despite the loss, Ginsburg worked hard and excelled academically. She attended Cornell University where she met Martin Ginsburg, and the couple was engaged by her junior year.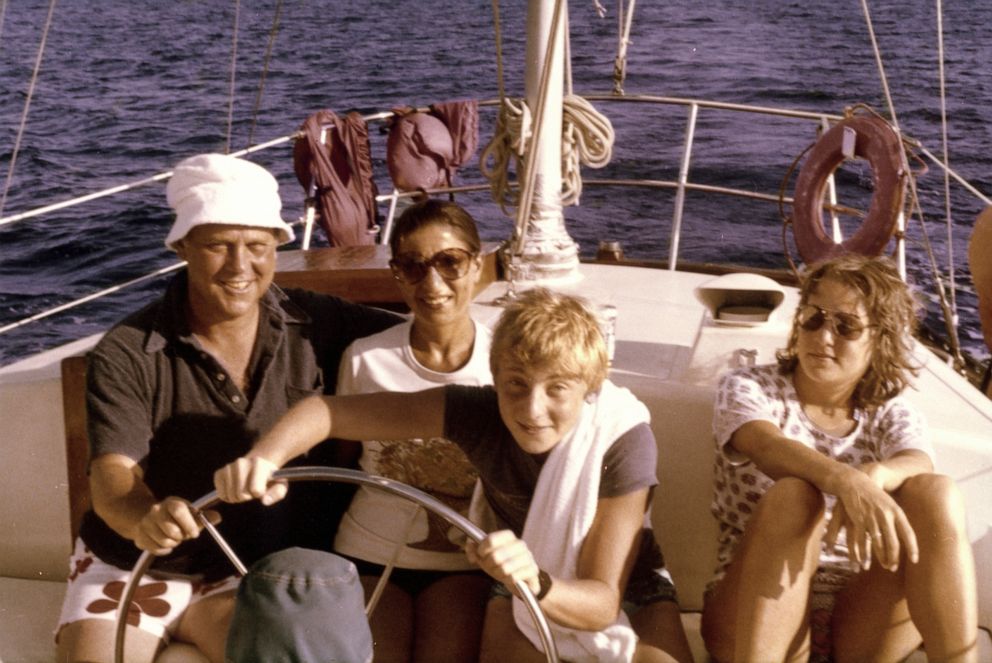 After marriage, Ginsburg moved to Oklahoma where her husband had been assigned by the military. She was offered a government job as a claims examiner but when she told her employer she was pregnant, she was forced to accept a lower-paying clerk-typist job instead. 
Two years later, Ginsburg and her husband returned to the East coast to attend Harvard Law School. Ginsburg was one of only 9 women in a class of 500 law school students!
During her husband's third year at Harvard, he fell extremely ill with testicular cancer. He was barely able to attend class. Ruth Ginsburg took on his class workload along with her own, finishing his notes, helping him study, and taking care of their daughter. When Mr. Ginsburg recovered, he received a job in New York, and Ms. Ginsburg transferred to Columbia University and received her degree from there. 
After graduation, Ginsburg struggled to find a job because employers did not want to hire women lawyers. She briefly worked as a clerk after one of her mentors got her the position and later, traveled to Sweden to study comparative law. When she returned to the U.S., prestigious law schools did not hire her so she became a law professor at Rutgers University and was paid half of what men were paid for the same job.
The Fight For Women's Equality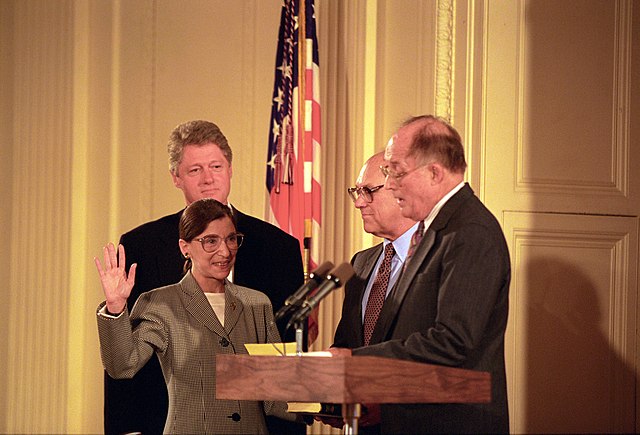 While teaching at Rutgers, Ginsburg started volunteering as a lawyer for discrimination cases filed by the American Civil Liberties Union. She argued six cases before the Supreme Court and won five! Ginsburg's message was clear: the 14th amendment, which guarantees equal protection under the law, must also guarantee equality of the sexes.
She joined the U.S. Court of Appeals in Washington D.C. in 1980 and her husband gave up his job in New York to move with her. In 1993, Ginsburg was nominated as the Supreme Court justice by President Bill Clinton, where she continued fighting for equality.
One of her landmark cases was the United States v. Virginia in 1996. The Virginia Military Institute (VMI), a public military college, had a strict male-only admittance policy. Ginsburg wrote the majority opinion for this case, stating that policies can never "create or perpetuate the legal, social, and economic inferiority of women."
During her time as a justice, Ginsburg survived four diagnoses of pancreatic, lung, and colon cancer. Despite this, she never missed a day of court! Ginsburg received the name "Notorious R.B.G." in 2013 after a law student made a Tumblr blog admiring her stance on equal voting rights. Ginsburg quickly became a pop culture icon among the younger generation and was praised for her liberal and feminist views.
Ruth Bader Ginsburg has reformed the way the Constitution is interpreted, and her work has led to monumental decisions in the Supreme Court. Throughout her tenure, Ginsburg has voted in favor of same-sex marriage, abortion, affirmative action, and voting rights protections. Sometimes, even when she wrote opinions for the side that lost the vote, her words made people think about the issue in new ways and even led to Congress changing the law. 
When asked about how she would like to be remembered, Ginsburg remarked, "Someone who used whatever talent she had to do her work to the very best of her ability. And to help repair tears in her society, to make things a little better through the use of whatever ability she has." 
Sources: NY Times, Time, NPR, Washington Post