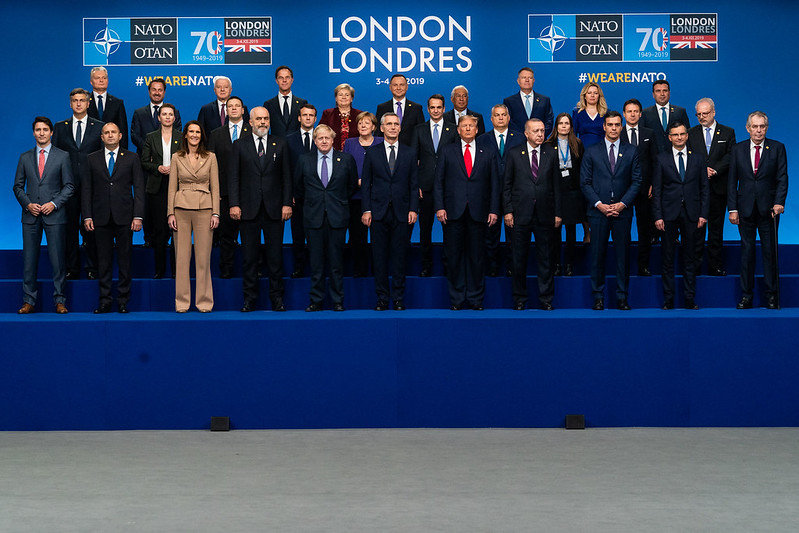 Gossip, enmity, and criticism: these are words that you would not usually associate with a meeting of world leaders.
But these qualities seemed to mark the 2019 NATO (North Atlantic Treaty Organization) summit, held last week in London.
On the 70th anniversary of NATO, tensions appear to be growing between member nations as they dispute the organization's goals and its future. Let's take a look at the challenges facing the organization. 
NATO: The Challenges
NATO was established in 1949, after the Second World War, as worries about Soviet Russian attacks intensified. The states pledged to form a military alliance, committed to the idea that an attack on one nation is an attack on them all.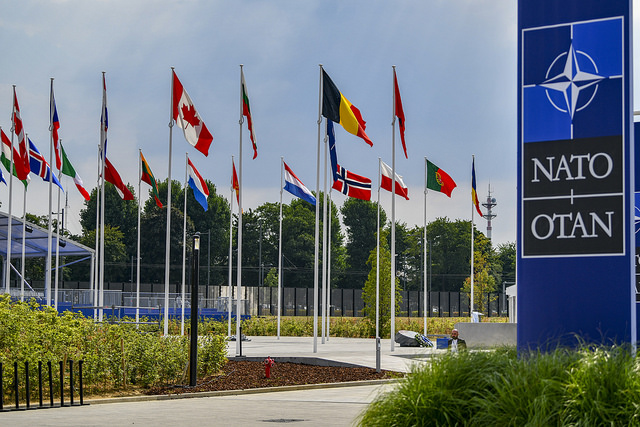 Yet, 70 years after its start, NATO's goals have become blurry. The Cold War has ended, however, Russia continues to be an aggressor and its relationship with NATO has been suspended after it annexed (forced takeover) Crimea from neighboring Ukraine. Russia continues to support a separatist movement in eastern Ukraine, has meddled in the 2016 U.S elections, poisoned a former Russian spy, and has refused to destroy its missiles under a 1987 treaty with the U.S. 
China has become a source of stress as Chinese tech company Huawei dominates the 5G network. This newer technology, which provides advanced wireless capabilities and a faster internet connection, is being deployed in networks around the world. This is raising concerns about security as China will have access to sensitive information and NATO considers this dangerous. 
Another source of contention is Turkey, a member of NATO that has recently acquired Russia's S-400 missile system, a formidable air defense system that can be entirely deployed in five minutes. Turkey has also launched an attack against the Kurds, a middle-Eastern ethnic group, who are allied with the U.S. in fighting against ISIS. After the U.S. withdrew military support from the Kurdish region, an action condemned by world leaders, it has become easier for Turkey to attack the group. Trump had an impromptu meeting with Turkey's president, Recep Tayyip Erdoğan, during the summit, to the chagrin of other leaders.
An Uncertain Future?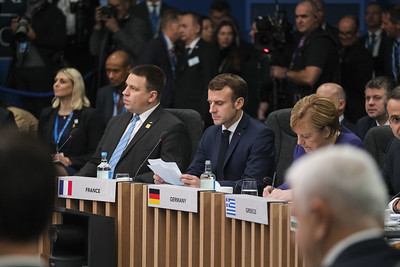 NATO members are in discord about the organization's future. French prime minister Emmanuel Macron has deemed NATO "brain-dead," citing the differing goals of the respective countries. The U.S. and Turkey have become isolated within the organization, as other countries believe that they are acting unilaterally, without the consensus of other members.  
Friction between Germany and France have developed with Macron's remarks. The two countries have different visions of how to achieve objectives that are in Europe's best interest: going through NATO, which is Germany's plan or going through the EU, which is France's plan. 
Despite the differences, some progress was made. NATO announced that the member countries had agreed to increase their military spending to two percent of their GDP (Gross Domestic Product, or the economic value of all products and services of a country), an issue that U.S President Donald Trump has been raising. 
After 70 years, international relations have changed tremendously. The organization, that was once the emblem of unity during the Cold War, has become more chaotic and bitter. As time changes the way countries act, such alliances may require constant revision.
Sources: BBC, NYTimes, CNN, Time, Guardian, Euronews, NATO.int