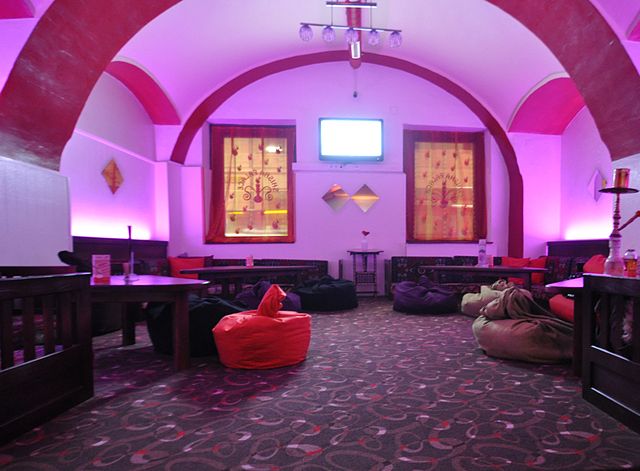 On February 19, 2020, a tragic shooting shook Germany.  
A 43-year old armed German man entered two hookah bars in Hanau, a small city in central Germany and killed nine people in what has been labeled an act of racism.
Germany is already in the midst of dealing with rising right-wing extremism. Right-wing extremists are people who have fanatical (or extreme) nationalistic views and believe in violent action to achieve their ends.
Prosecutors revealed that the shooter, Tobias Rathjen, even had a website where he posted "deeply racist" conspiracy theories prior to the attack.
Rise Of Right-Wing Extremism
Unfortunately, this incident is not the first of its kind to occur in Germany. 
Right-wing extremist groups have been around in Germany since the rise of Hitler's Nazi Party in the 20th century. With the recent influx of immigrants seeking refuge in Germany, there has been an increase in xenophobic incidents targeting migrants.
In October 2019, two people were killed in the town of Halle by a shooter who was driven by anti-Semitic (against Jews) views. Earlier that year, in June, Walter Lübcke, a mayor who supported Germany's "open door" policy for immigrants, was also fatally shot.
Far-right groups, such as the political party Alternative for Germany (AfD), are being blamed for fueling anti-immigrant sentiment. Through carefully worded language that bypasses Germany's hate-speech laws, these groups slam migrants and pro-immigrant politicians. The AfD has been gaining seats in the German Parliament and has become the third-largest party in the country.
In the recent shooting, the suspect posted a "manifesto" of sorts that described his hatred and prejudice against immigrants. Germany's intelligence agency has tracked extremist posts on the Internet and arrested suspects of interest who planned to assassinate politicians and immigrants.
The Aftermath
In the wake of the tragic shootings, people are mourning the lives of the nine victims, but are also calling for action to be taken against xenophobia and racism. 
In a statement reacting to Wednesday's shootings, Chancellor Angela Merkel denounced the extremism behind the attacks. "Racism is a poison. Hatred is a poison", she stated. Many other top German and EU officials also tweeted messages condemning these attacks and their motives.
In response to the Hanau shootings, the German government plans to take action by stationing police to protect sensitive areas like mosques and airports. Some politicians are calling for stricter gun control laws and for psychological profiles to be carried out on people applying for arms permits. Additionally, Germany's intelligence agency is continuing to review Internet posts for signs of extremism in hopes of preventing copycat incidents. 
Sources: CNN, BBC, Guardian, Al Jazeera, VOA, DW