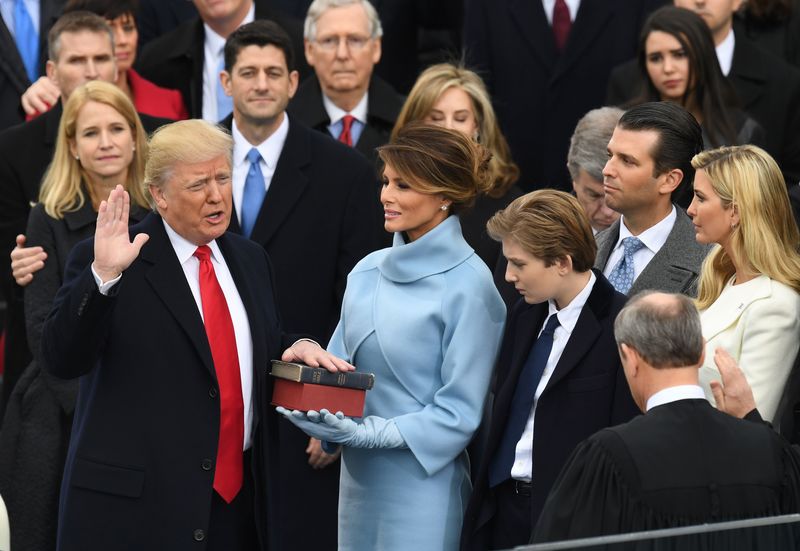 Ever since George Washington put his hand on the Bible and recited the Oath of Office, every American president has followed his lead.  
The inauguration, a ceremony to officially welcome the president into office, is a tradition that has been followed for over two centuries.
America's most recent inauguration took place on January 20th, 2017, welcoming the 45th president of the United States into office, President Donald J. Trump.  
A History of Inaugurations
George Washington's inauguration has set the precedent for America's inaugurations today.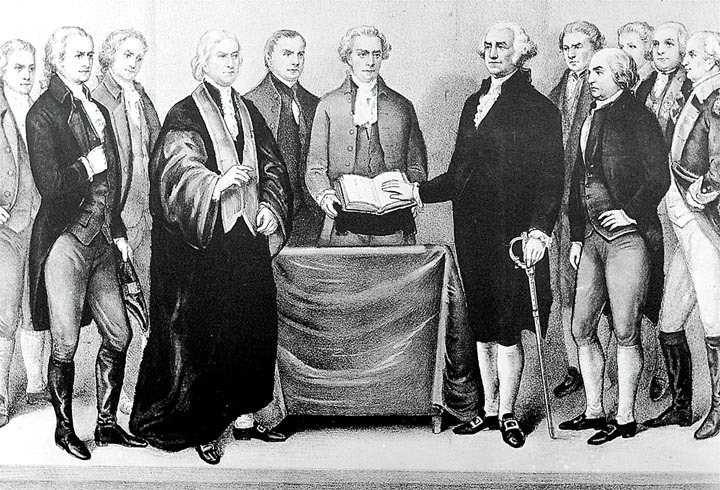 Back then, Chancellor Robert R. Livingston, a Founding Father residing in New York, swore Washington into office. Today, this is done by the Chief Justice, the head of the Supreme Court. Through all the years that America has been an independent country, the oath has never changed, and it is an important part of America's identity. Filed under Article II, Section I of the constitution, it reads:
"I do solemnly swear (or affirm) that I will faithfully execute the Office of President of the United States, and will to the best of my ability, preserve, protect and defend the Constitution of the United States."
Celebrations follow, including a speech by the newly elected president. In addition, there is usually a few balls that the President and First Lady attend. Though traditions are usually met, each inauguration is vastly different from one another.
The New U.S President
As President Barack Obama's term came to a close, President Donald J. Trump came into office as President of the United States on January 20. The Inauguration took place at the West Front of the US Capitol, as it has since the White House was constructed. This year, America's Chief Justice John Roberts initiated the oath to welcome Trump into office.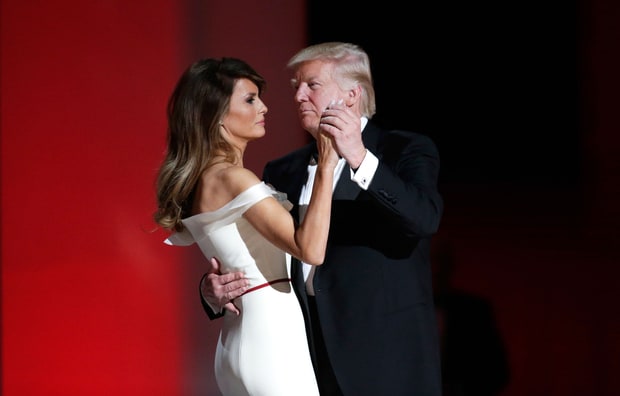 Trump's inaugural address, written by two of his closest advisors, totaled 16 minutes. In his speech, Trump painted a bleak picture of the nation today. Afterward, he highlighted his vision for a completely new America, where jobs and education will be widespread, the country's borders will be secured, and America will once again be wealthy.
Now, as the president, it is Trump's job is to serve as the head of the country. This means representing America at home, and abroad in different countries. His other roles include: respecting the laws and passing them, working closely with the two other branches of government, and leading the Armed Forces as Commander-in-Chief.
While many support Trump's presidency, there have also been protests in Washington DC and in cities all over the U.S. This is one of the reasons presidential elections are held every four years— to accurately represent the voice of the people. Hopefully over these four years, America continues to grow and prosper under the leadership of President Donald J. Trump.