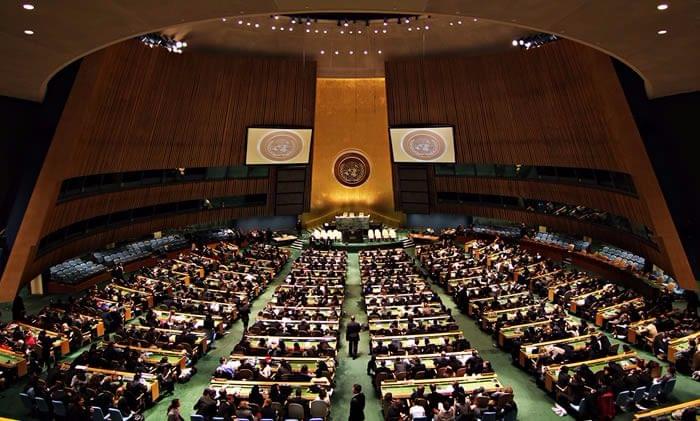 World leaders met last week in New York, headquarters of the United Nations, for the 72nd session of the United Nations General Assembly (UNGA). 
Each year, this global group meets to discuss international issues and coordinate the United Nation's s (UN) work towards common goals. 
Almost all 193 member countries were present at this annual meeting. This includes heads of state such as U.S. President Trump and French President Macron, as well as delegates and foreign ministers. The meetings started on September 12, but representatives from different countries were in New York specifically for the General Debate from September 19 to 25.  The General Debate is when member states take turns to address all attendees on issues important to them.
The Role of the UNGA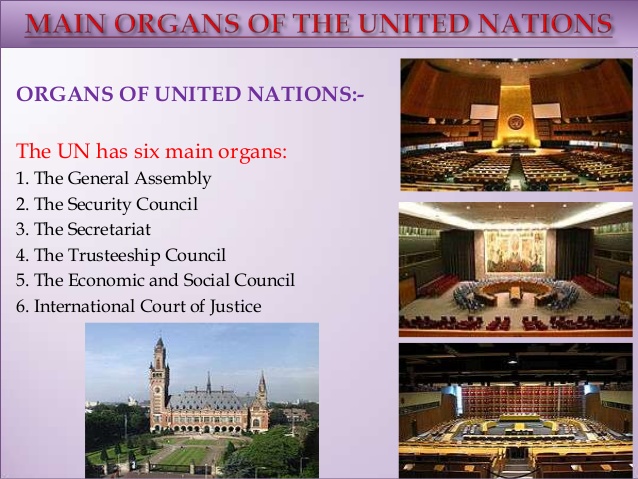 The United Nations was established to promote international co-operation. It was created in October 1945, right after the Second World War, to prevent another such conflict. 
The General Assembly is described as one of six main organs of the UN. An "organ" refers to a department or agency with a specific purpose (see Side Notes). The General Assembly is the only main organ that has universal representative – which means, all 193 member countries are part of it. It fulfills a variety of roles, such as -- discussing and making recommendations on international peace and security issues, promoting international cooperation in fields such as health and education, and resolving disputes between countries
The General Assembly approves the budget of the UN and establishes the financial contribution amount that each member country has to make. It also elects the non-permanent members of the Security Council, members of other organs, and the Secretary-General. The Secretary-General is the "chief administrative officer" of the UN and serves one or more 5-year terms. The current Secretary-General is António Guterres of Portugal. 
What's Important in 2017?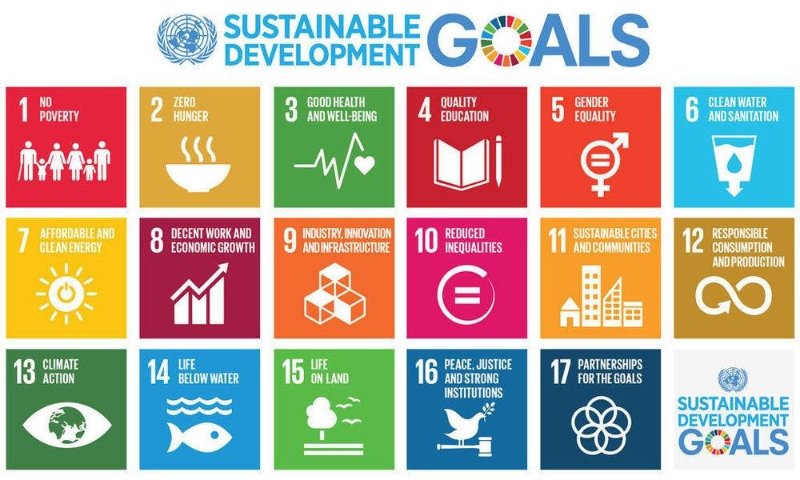 The theme for the 72nd UNGA session is 'Focusing on People: Striving for Peace and a Decent life for all on a Sustainable Planet.' In keeping with the theme, one of the issues being discussed is the crisis faced by the Rohingya people in Myanmar. Read our article HERE. 
The UN Security Council has adopted new sanctions against North Korea for conducting ballistic missile and nuclear tests. This has caused tension between North Korea and several countries, including the U.S., Japan and China. 
The recent destructive hurricanes as well as severe flooding in Asia have raised the issue of climate change again.
In 2017, the UN adopted a set of goals called SDG (Sustainable Development Goals) to end poverty, improve quality of life and tackle climate change. Health is one of the 17 SDG's which includes improving child and maternal health, ending epidemics of communicable diseases, preventing substance abuse, and providing universal health coverage.