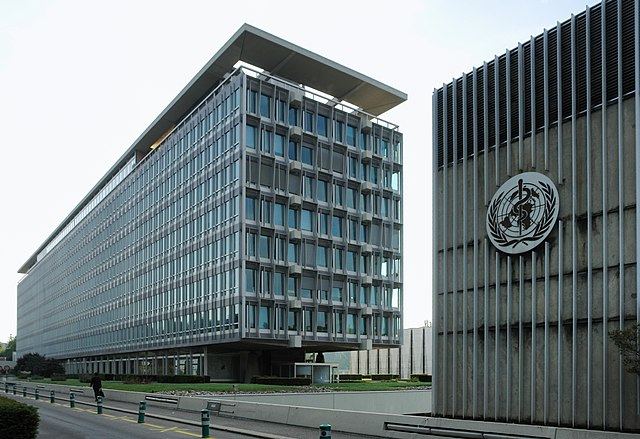 On April 14, President Donald Trump cut America's funding for the World Health Organization (WHO).
While some have praised the idea, many find it ludicrous considering the world is in the midst of the coronavirus pandemic, which has millions of people across the globe sick.
Let's discuss the role WHO plays in the world's health and the reasoning behind Trump's shocking decision. 
What is the WHO?
Founded in 1948, the World Health Organization (WHO) is a specialized agency of the United Nations. Its mission is to improve health all around the world.
The WHO hosts meetings to discuss international health issues and policies and how to respond to disease outbreaks like COVID-19. The organization also provides supplies and support to countries that need it during health emergencies.
The WHO helped eradicate smallpox in 1980 and revised the International Health Regulations in 2005. More recent achievements include deploying 3.5 million doses of yellow fever vaccines to fight the outbreak in Brazil and vaccinating five million children in Yemen.
Who funds the WHO?
Countries and private foundations fund the WHO. The United States is the WHO's biggest donor, donating $533.1 million to the organization in 2019 and making up 14.67 percent of its budget. This is followed by China, Japan, and Germany.
Why Did The U.S Cut Funding?
President Trump thinks the WHO responded to the coronavirus outbreak too slowly.
When the virus first broke out, the WHO advised countries to keep their borders open to China. President Trump did not take its advice and was glad that he didn't when the number of COVID-19 cases shot up. However, he is unhappy that the WHO gave a "faulty recommendation."
President Trump also claims that the WHO is too trusting of China and not functioning as an independent organization. China successfully prevented Taiwan from becoming a member of the WHO, which shows how large of an influence China has on the organization.
US Secretary of State Mike Pompeo believes the reason the WHO hesitated to declare COVID-19 a pandemic was because the Chinese government did not want to admit that it is one.
Responses to U.S Decision
More than 1,000 people and organizations from around the world wrote letters to Trump, pleading him to fund the WHO. They believe that the WHO is the only organization with enough global reach to end this pandemic and that countries need to work together to stop the spread. The WHO is making progress in flattening the curve, and funding from America would help in their efforts. 
What do you think? Should President Trump go back to funding the WHO? It's a tough decision to make, but let's hope that regardless, everyone can work together to end this pandemic.
Sources: New York Times, CNN, World Health Organization, KFF, Business Insider