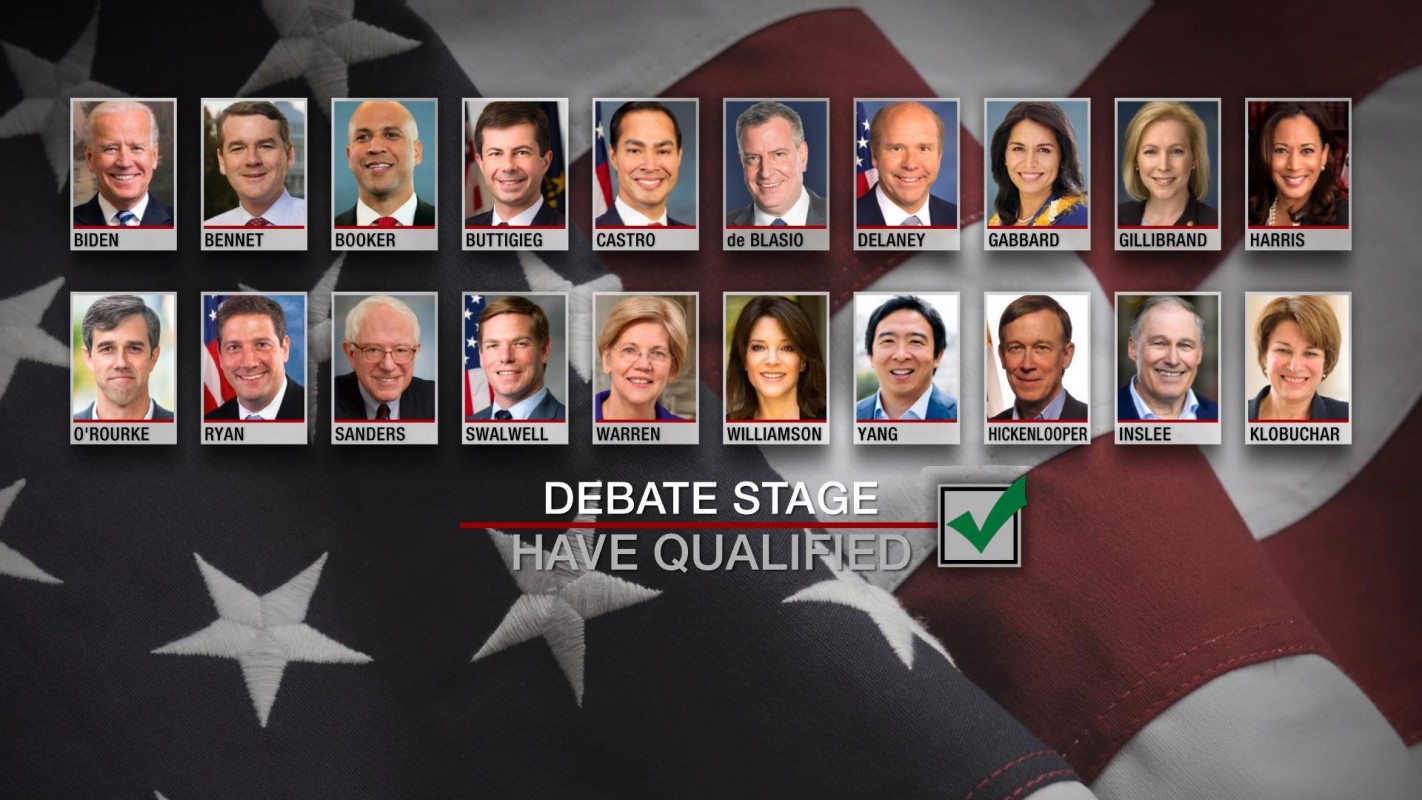 The Democratic Party kicked off the first of its twelve debates to select their political party's official candidate for president in the 2020 elections. 
On June 26th and 27th, a total of 20 candidates, 10 per night, answered a variety of questions posed by moderators. Since then, there has been a lot of media attention devoted to who won and who lost the debate.
To better understand what this means, let's take a look at what the debates are as well as how the candidates performed.
Debates and Candidates
A President can serve up to two terms in the U.S. When a party's leader is up for re-election for a second term, he (or she) is referred to as the incumbent. President Trump will be the incumbent leader of the Republican Party. This year, there are 24 Democrats, an unusually large number! To learn more about primaries, read our earlier article here.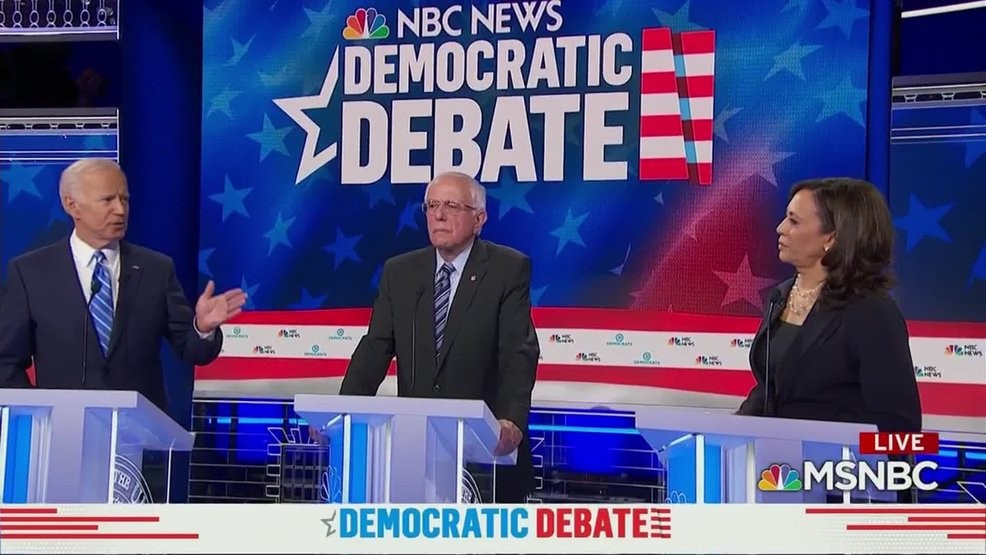 Candidates come from a variety of backgrounds, and many are not known outside of their local community or state. The debates provide opportunities for candidates to present their ideas and differentiate themselves from their opponents on national television. The debates also give voters a chance to learn where candidates stand on issues that are important to them.
Of the 24 Democratic candidates, the most well-known is Joe Biden, former vice president under President Obama. Other candidates with national recognition are Senator Bernie Sanders of Vermont who was the runner-up to Hillary Clinton in the 2016 Democratic primary; and Senator Elizabeth Warren of Massachusetts, who helped establish the Consumer Financial Protection Bureau, a federal agency created after the 2007-2008 financial crisis in the U.S.
On the other end of the spectrum are two candidates who have never held elected office - Andrew Yang, a tech entrepreneur from New York, and Marianne Williamson, an inspirational author, and speaker.
How Did Candidates Perform?
Assessing how a candidate performed is more complicated than simply deciding whether they won or lost the debate. Polls conducted before and after the debates asked how voters felt about the candidates (favorability rating), how they felt the candidates performed, and who they would vote for if the election was held immediately.
If a candidate who was favored prior to the debates also received a good debate performance rating, this matches expectations. However, it doesn't necessarily increase their popularity or chance of winning the nomination. If a candidate who was not favored as much before the debates received a good performance rating, this would increase their exposure with voters.
By asking voters who they would vote for, the polls track which candidate gained or lost support.  For example, 41.5% of the polled voters picked Joe Biden before the debate, but afterward, only 31.5% of them did.  Contrast that with Senator Kamala Harris of California, who increased from 7.9% to 16.6%.  While Joe Biden lost a large percentage of his support after the debates, he would still win if the election happened today.
With eleven more debates left until April 2020, candidates still have the opportunity to win voters over regardless of how they performed in this first debate. 
Sources: Bloomberg, The Atlantic, FiveThirtyEight.com. NYTimes