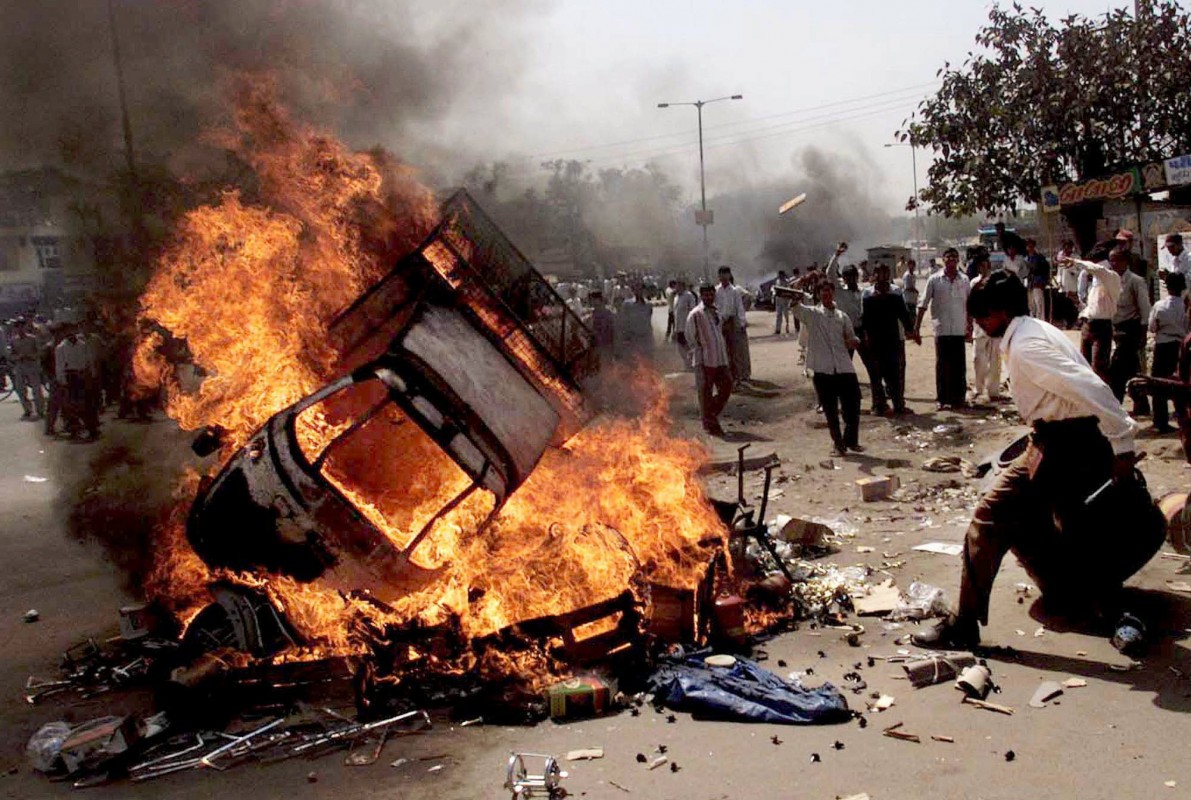 Last week, violent riots erupted in New Delhi, the capital of India. The riots coincided with President Trump's eagerly-anticipated visit to the country.
Rioters pelted rocks at one another, set buildings aflame, and bludgeoned people with batons, leaving more than 40 dead and thousands more injured. 
The riots appear to be another clash between two religious groups in the country -- the Muslim minority and Hindu majority. This is not the first time the two groups have clashed, and the cause of the recent violence was a new immigration law. Let's find out more.
A Controversial Law
The new Citizenship Amendment Act protects people seeking refuge in India because of religious persecution in their home countries. While this group allows Hindus, Christians, Jains, and other religious groups, Muslims are excluded.  
The Indian government reasons that the neighboring countries to which these rules apply are majority Muslim, and therefore Muslims cannot be facing religious persecution in those states. 
Critics of the bill argue that Muslims are in fact persecuted in China, Sri Lanka, and Myanmar, where most asylum seekers come from. They also claim that, regardless of whether the neighboring countries are Muslim-majority or not, the exclusion of Muslims violates India's constitution, which guarantees religious freedom.
Indian Prime Minister Narendra Modi, leader of the BJP, has been previously criticized for removing special status for Kashmir -- a  Muslim-majority area in north India. In Assam, a state in north-east India, the creation of a National Register of Citizens was met with uproar -- it requires Muslim residents to prove that they were in the country before the partition that led to the creation of Muslim-majority Bangladesh in 1971.
These seemingly discriminatory practices by India have led to criticism from other countries, including the United States Congress. But President Trump does not appear to be bothered. Some critics believe that it is because Modi's anti-Muslim stance echoes Trump's anti-Mexican stance, as both presidents are working to uphold the values of nationalism.
Impact of the Riots
The riots which began on Sunday, February 23, raged on for about a week. Mosques and Muslim businesses have been burned down and Muslims have been lynched and set on fire. The death toll includes people from both sides, but reports show that the majority of casualties are Muslims. President Modi responded to the violence three days later in a tweet, urging for "peace and harmony."
Other members of the Indian government have been critical of the police and government response. The opposition Congress party has condemned the government for being "mute spectators." A judge hearing a petition about the riots, who was critical of both the government and the police, was swiftly removed from his position. Though his removal was planned, critics believe that the judge's criticism hastened the process. 
An uneasy calm has settled over the capital city where just a week ago, neighborhoods were torn apart by senseless violence. 
Sources: BBC, Al Jazeera, Time, NYTimes, Guardian, CBS, IndiaAbroad