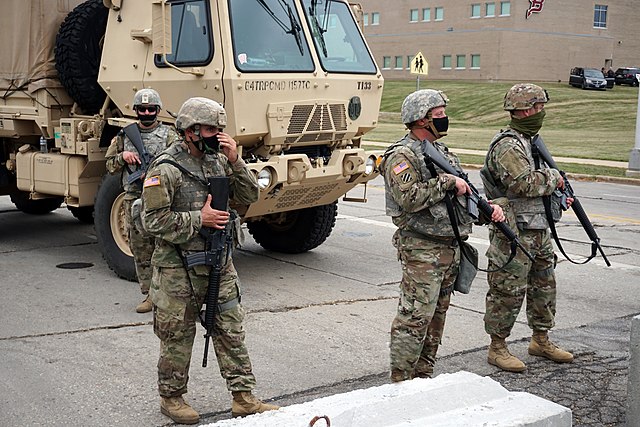 On August 23rd, Jacob Blake was shot seven times in the back by a police officer in Kenosha, Wisconsin.
Earlier that day, the police had received a call from a woman (Jacob Blake's girlfriend), who reported that Jacob was trespassing on her property.  A bystander recorded a video after seeing Blake initially get tased by an officer. Jacob Blake has survived the shooting and is now paralyzed from the waist down.
The night of the incident, protests erupted in Kenosha and across the country. Demonstrators have been calling for the officers involved in Blake's shooting to be held accountable, and they demand that reforms be made to combat police brutality. 
When Protests Became Violent
Immediately, the protests turned into violent riots: businesses were looted, buildings were burned, and a large portion of Kenosha has been destroyed. The city has suffered almost $2 million in damage. The police responded by firing tear gas into the crowds, sending the National Guard into the city to maintain order, and enforcing a nightly curfew.
The violence in Kenosha became deadly on August 25th, when 17-year-old Kyle Rittenhouse shot two protestors and injured another with his rifle. Rittenhouse is now facing homicide charges. He claims to have been part of a group of right-winged armed men who were trying to protect the city from the protests.
Although these white pro-police groups were also violating the curfew, they were not arrested. Meanwhile, over 150 demonstrators protesting against police brutality have been arrested for the same curfew violations.
Athletes from the NBA, WNBA, MLB, and MLS have also shown their solidarity with the Kenosha protestors and boycotted their games. 
How Should We Maintain Order?
The protests in Kenosha are part of a larger movement to end systemic racism and police brutality against the Black community.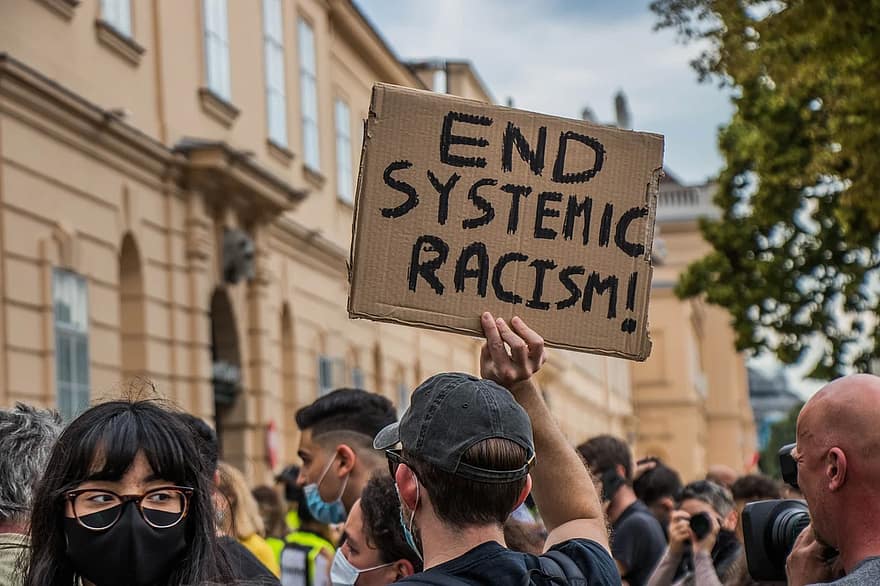 Peaceful protesting, which is defined in the First Amendment of the U.S. Constitution as a legal right of every citizen, has been consistently met with violence and disapproval from law enforcement. But when protests turn to looting and rioting, how should the government respond?
Both presidential candidates for the 2020 election, Donald Trump and Joe Biden visited Kenosha. President Trump discussed his plans of Operation Legend, a law enforcement operation that allows federal agents, such as the National Guard, to be sent to local areas to fight crime. 
Joe Biden did not approve of the rioting and violence but chose to focus his visit discussing the history of racial injustices in the country and issues faced by the Black community. He spent over an hour speaking with Blake and Blake's family. Contrary to Trump, Biden seeks to invest money into local community policing to maintain order and wants to make legislative changes that will hold police officers accountable for their actions (one of which includes ending qualified immunity, a law that prevents police officers from being sued in civil court).
The shooting of Jacob Blake has once again reminded us of our right to protest for injustices in our societies and to address issues in our law enforcement agencies. 
Sources: NYTimes, Washington Post, NPR, Politico, Guardian, BBC, National Review