In the U.S state of Oklahoma, a nine-day protest by school teachers has ended today. 
The teachers were protesting insufficient wages, lack of funding for education, and poor working conditions. A picture shared by a teacher showing torn books and broken chairs in her classroom was circulated widely on social media. Donations of supplies and money poured in from people around the country. 
With schools closed, parents and community organizations have had to figure out how to care for students. Some parents used the opportunity to take their children to parks and museums. Employees of the Oklahoma school district were delivering prepared lunches to children who depend on their school cafeteria. 
Despite these hardships, parents understand that teachers are standing up for the future of their children, and have supported the movement. 
Teachers and Unions
Schools in the U.S are funded by their respective state government and by the property tax that residents living in that neighborhood pay. Each state has its own Department of Education that sets guidelines for its students. The goal of the American public school system is equal access for all, which is why primary school education is free. However, children who live in wealthy neighborhoods have better school systems because of higher property taxes and money available for education. 
About 45% of teachers in the US are part of teacher unions. The idea of unions is to provide a platform for collective bargaining, which means as a group, teachers have a voice and can demand better pay and benefits. We had written about the history of worker unions in our article here. However, teacher unions have also been blamed for making it hard to fire poor-performing teachers and not allowing good ideas from teachers to be implemented.
The Protest and Response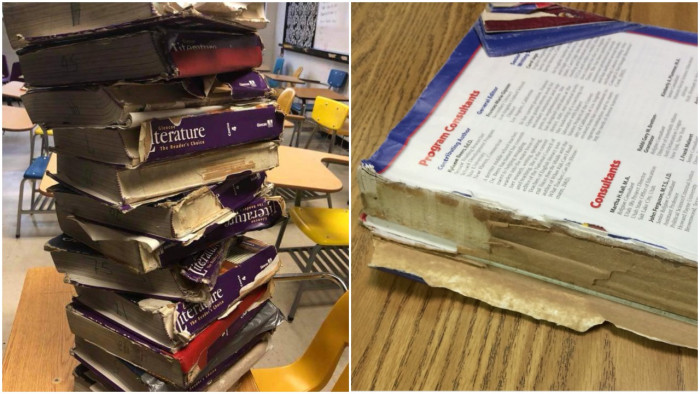 The Oklahoma Education Association (OEA), a union of teachers in the state, had been leading the protests. Oklahoma's teachers are one of the lowest paid in the nation, and many work two jobs to make a living.
The state government has continued to reduce funding for schools. This puts more burden on teachers who are forced to buy school supplies from their own personal funds. Other impacts of budget cuts have been reduced school days (with some schools only open four days a week) and programs such as music and art not available to students. 
Oklahoma's governor, Mary Fallin, had announced an increase of $6,100 per year for teacher salaries before the protests began. But the state's teachers had been asking for a $10,000 increase over three years as well as more resources and staff. 
However, after seeing no effort by the government to meet their demands, the teachers have finally decided to call off the protest. The OEA is asking the teachers to be active in the upcoming midterm elections and vote in leaders who support improving education. The video below is a little long but it is important to see how hard teachers work for you!
Sources: Washington Post, Quartz, NPR, BBC, NYTimes