Just as the name Castro comes to mind when one thinks of Cuba, Zimbabwe has always been linked with one man - Robert Mugabe. 
But recently the 93-year-old leader was placed under house arrest by the military and forced to step down. Mugabe had fired his Vice President in an attempt to secure the presidency for his wife, Grace. Zimbabweans saw this as a step too far. The military stepped in to stop him from becoming so powerful.
Last Friday, the man he had fired – vice-President Emmerson Mnangagwa, was inaugurated as the new leader. How did Mugabe, the once-revolutionary man who fought for freedom and equality, become so unpopular? We look to recent history for answers.
Zimbabwe and Mugabe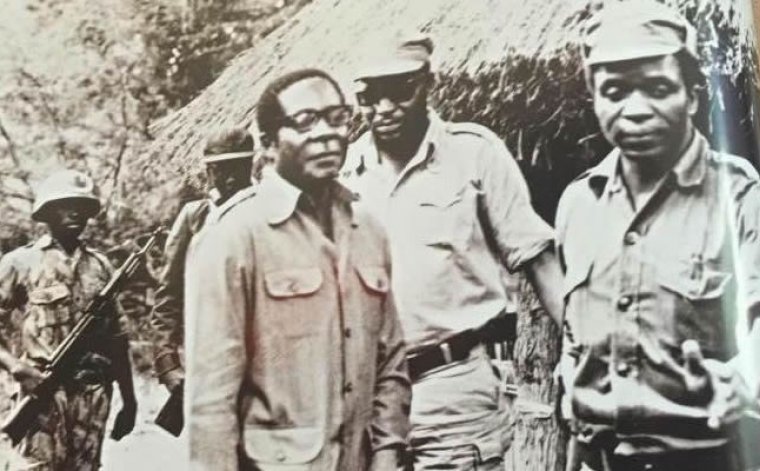 Zimbabwe is a country in the southern part of Africa. Like many nations in the region, it was under British rule until the 20th century. Often, this meant that native African people were treated poorly and had fewer rights than their white counterparts.
Robert Mugabe grew up in this era of colonial oppression in Africa. He was inspired by India's revolutionary movement led by Gandhi. Mugabe advocated for independence from Britain and representation in government for black people.
These ideas did not sit well with the British, and Mugabe spent 11 years in jail as a political prisoner. He did not waste his time in prison, though; he taught English to his fellow captives and educated himself by means of letters from the University of London. He left a free man in 1974 with a new level of intelligence, determination, and grit, and quickly joined forces with the political parties opposing the government that had imprisoned him.
Four years later, the previous government and leaders of independence agreed to place a black Prime Minister in charge of the new Zimbabwe. After some trial and error, they elected Mugabe. Thus began 37 years of tyranny.
Things Go Downhill
Just two years after his election, in 1982, Mugabe felt threatened by opposition from some citizens and political leaders of different ethnic groups. In response, he sent troops to massacre over 20,000 of his political opponents.
He grew hungry for power and used whatever political tactics necessary to get more. Ten years after his election, he was already the leader of an authoritarian state--that is, he effectively had full control over Zimbabwe.
In 2000, things took a turn for the worse. Following Mugabe's call, groups of armed veterans attacked white landowners, driving them off and seizing their lands. Since there was now little food to be sold, the economy collapsed. Meanwhile, Mugabe held onto his power and demanded more. When his citizens pushed back and elected his opponent as Prime Minister, he refused to give up control.
This brings us to today. Emmerson Mnangagwa was being groomed as Mugabe's successor – after all, the two had fought for independence together and were loyal friends. But when there appeared to be a power struggle in the Zanu-PF party between Mnangagwa and Grace Mugabe, Mnangagwa fled to South Africa fearing for his life.
Now that Mnangagwa is in power, he has already taken the first step of pardoning his mentor, and not bringing any corruption charges against him. He has also assured Mugabe and his family a lot of money for the rest of their lives. It remains to be seen whether Mnangagwa can truly bring about change that the country so badly needs.
Sources: Guardian, Al Jazeera, BBC, The Atlantic, History.com