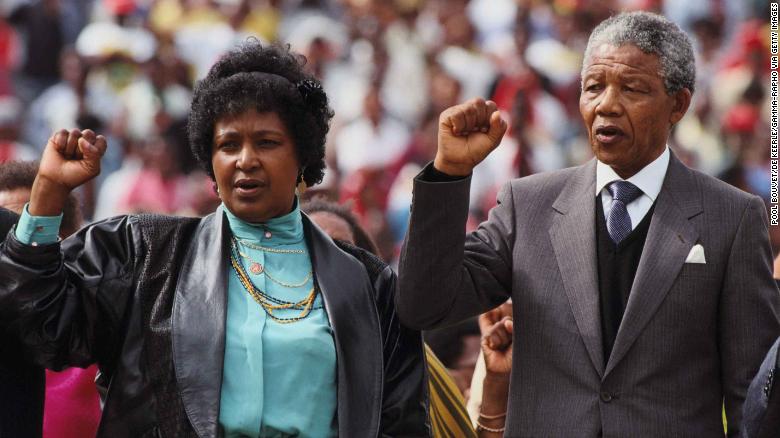 On April 2, 2018, a well-known fighter for racial equality passed away at the age of 81. Her name was Winnie Mandela, and she was a major figure in the anti-apartheid movement in South Africa.
Apartheid refers to a policy of racial segregation which had been implemented in South Africa in 1948. Apartheid laws separated people based on their race and favored white people who were a minority. Non-white people had to carry documents verifying that they are non-white when they enter certain areas. Also, public facilities, job opportunities, participation in government, and educational systems were segregated.
Who was Winnie Mandela?
On September 26, 1936, Winnie Mandela was born in Bizana, South Africa, and was given the name Nomzamo Winifred Zanyiwe Madikizela.
She was the fifth of nine children and her parents expected her to act like a tomboy. Both of her parents were teachers; her father was a history teacher, and her mother a science teacher. Her family broke apart when her mother died, forcing each of the children to live with different relatives.
When Winnie was very young, she saw the racism around her. After she got her bachelor's degree in international relations, she became interested in world politics. At the age of twenty-two, she met and soon married Nelson Mandela, who was already a prominent figure in the anti-apartheid movement.
Soon after, the Mandelas became involved in the fight for racial equality, which led to Nelson Mandela being arrested. While her husband was in jail, Winnie continued to organize movements and work with other political prisoners. Eventually, she was thrown in jail as well for her involvement. After being released and thrown into jail several more times, the movement succeeded, a new parliament was put into place, and Mandela and her husband were reunited after thirty years.
A Life Of Controversy
Unfortunately, there has been quite a controversy about Winnie Mandela. While she is well-known as a freedom fighter for racial equality, she has been also known for committing unrelated crimes of her own.
Winnie Mandela has been accused of corruption and had to pull out of politics for some time. She was also accused of theft and fraud as president of the African National Congress Women's League. She was even accused of kidnapping and killing a 14-year-old child. As a result, some people say that Winnie Mandela was a violent and corrupt individual. Nelson and Winnie Mandela divorced in 1996.
However, needless to say, her efforts certainly played a major role in changing racial equality in South Africa, bringing a message to the world that change is possible as long as you persist.
Sources: NY Times, Wikipedia, Brittanica, sahisory.org.za