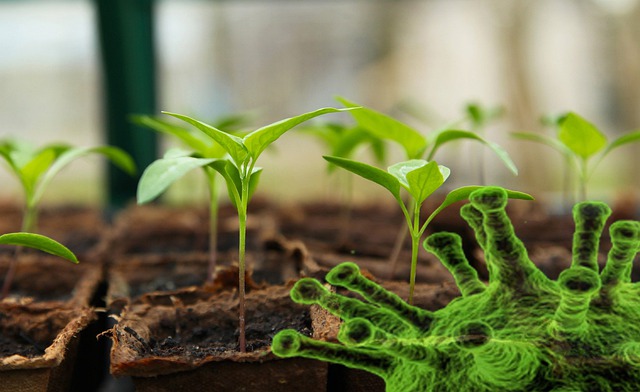 I heard a car pulling into the driveway. Soon enough, Adam, my Grandson, burst into my room, with a broad grin.
"Wow, you are right on time for my interview!" I remarked cheerfully.
"Of course! I want top marks for this interview for my school science project!" Adam replied ecstatically, "So, let's start. Grandpa, please tell me the story of Covid-19 and how it changed your life!"
"Well, as you know, I am a professor of biology. However, did you know that the pandemic fifty years ago was the reason I decided on that path?"
As I continued, I felt myself being pulled into the memories of 2020. Since January, news of a new virus in China had spread like wildfire. However, not everyone was taking it seriously until a few days before Chinese New Year, when the first case of this new virus was reported in Singapore.
In April, everything escalated into at the time, what I perceived as an apocalypse. There were many cases reported every day.  People started to panic-buy and shelves in supermarkets were empty within hours. The government had to issue a statement urging Singaporeans to keep calm and not hoard food. Schools were closed and we learned from home. The Circuit Breaker was implemented and restricted our movement. In fact, the situation was so bad that my family had to rely on my Grandmother and nearby food courts to get our food supply.
In June, we returned to school. However, it was with stricter measures. We had to wear masks and were not allowed to go too close to each other. However, there was another challenge Singapore faced. Being a relatively small country, we have little land for farming and depend heavily on imports for food. However, one of our most important suppliers of food, Malaysia, stopped exporting goods to Singapore. This really revealed how food safety was very fragile in many countries such as Singapore. Luckily, the government did have food supplies in reserve. The government also encouraged Singaporeans to grow their own plants and distributed seeds for vegetables such as lettuce.
This coincided with the time I completed my project on how music affected the growth of plants with my friend. We observed that classical music could help plant growth tremendously. My family also hired a helper who had experience in farming. Hence, she helped us grow herbs and vegetables and create own food supply in our backyard. We implemented the results of my study, playing classical music to plants and everything grew well.
"This pandemic had changed my life in many different ways- it showed me the importance of food and the importance of keeping calm during stressful situations. That is why I decided to be a professor of biology!" 
I glanced at my phone. Adam's parents were here to pick him up. I promised him salad from our home garden on his next visit and spotted a spark at the corner of Adam's eye. "Thanks, Grandpa! See you next time!"
[Editor: Shawn Qiwei SOH is one of ten finalists in Youngzine's Writing contest, the results of which were announced in June 2021]