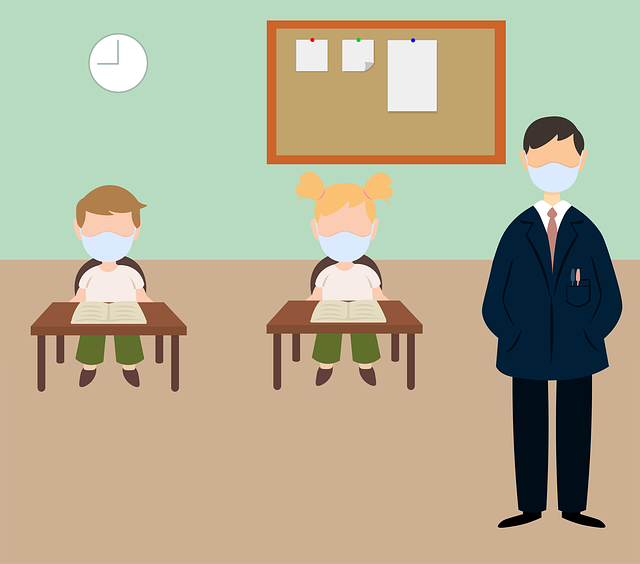 It was spring break and everyone walked out of school ready for a break, but little did we know we wouldn't come back. About a week after spring break started the world stopped. Restaurants closed. School virtual. Roads empty.
When school went virtual my parents left to go to work because they were essential workers. That day was the first time I was home alone, the first time I did school virtually, and the first time, I was scared to leave my house. Days, weeks, and even months passed and everything that was new turned normal. Wake up, get ready for school, stare at a computer, do homework, eat, go to bed, and repeat. In all of my free time, I called my friends and watched TV.
It went like that until September. We waited and waited and waited to see if we could go to school. While cases went up our hopes went down and the answer date got pushed back further and further. Being in lockdown made me think about this pandemic. I thought about if we will get through this, what will our new normal be, and will I see my friends and family again?
Finally, the day came. Our question will be answered. Will we go to school? The answer was...YES! I jumped up and down screaming, "I GET TO GO TO SCHOOL!" I never knew how much I needed school until it was gone. I never knew how much I needed my friends and family until they were gone. I never knew how much I needed freedom until it was gone. I was so lucky to get to go to school full time, unlike other schools that had hybrid or virtual.
On the first day of school, we had to wear masks, social distance, and sanitize. It was so awesome to see my friends and teachers again, but sometimes I couldn't understand them. They would say dog and I would hear blog, or I would say hey and they would hear good day! Most of the time I just flat out couldn't understand anything they were saying. Sports opened up slowly and everything felt normal.
Wearing masks, social distancing, and sanitizing became normal, and when I look back at 2019 I think, "How did we never wear masks, how did no one flinch when someone sneezed, and how did we not sanitize after we shook someone's hand."
Days, weeks, and months passed. Cases skyrocketed and everyone wondered about the vaccine. When the vaccine came out all the teachers got it. Everything calmed down again and everyone went back to doing whatever they were doing - and that's when my great-grandma passed away. I think it is so wrong that the last time I saw my great-grandma in person was Christmas of 2019.
After the funeral, I truly knew what it meant when someone said, "You never miss something until it is gone." 2020-21 really opened my eyes. Now, I will never take anything for granted ever again.
[Editor: Aislynn Vestal is one of ten finalists in Youngzine's Writing contest, the results of which were announced in June 2021]