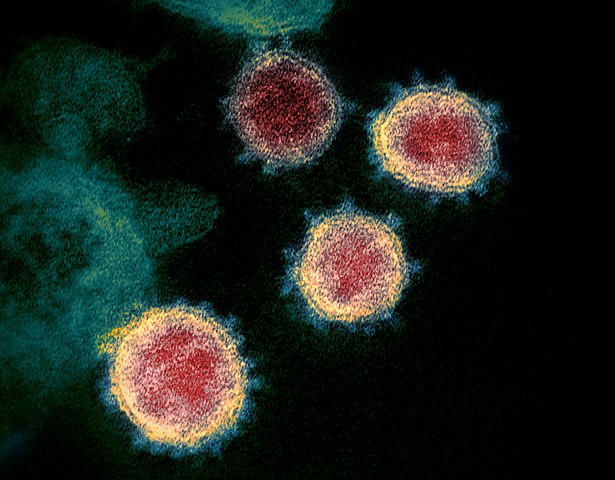 I relaxed my old body on the large couch inside my bubble home. My grandchildren were right before me playing video games, completely oblivious to the outside world.
Just then, my oldest grandchild burst out of the bedroom, holding a printed-out photograph. She was surfing the internet on her holographic pad and came across the picture. I studied the photograph. It was a picture of students in a school wearing masks. I sighed, gathered all my grandchildren, and began to talk about the COVID-19 pandemic.
I fished through my memories, trying to locate ones about the pandemic. Eventually, they came to me. I remembered when I was on the school bus on March 9, 2020. "I was talking with my friend," I began. "I did not know about COVID-19 until a student behind me began rattling on about a strange new virus without a cure.
The news felt otherworldly like it was a movie plot. I asked others, and to my shock, found out that COVID-19 was real. Later on, I made countless Google queries about the topic. Then, something happened. A case had been reported in Loudoun County. Another one. More cases. They were all anyone could think about. Everyone shared their hypothesis for what was to come.
The next day, I woke up early and did my morning routine. Something was different, though. No Elementary students had collected at the bus stop near my house. There was no noise. It seemed as if it was a weekend. Then, it hit me -- school was canceled."
 "What happened next?" asked my grandson.
"Everything changed. COVID-19 was declared a pandemic. It had transcended the borders of possibly every country in the world, and the cases were not going to go down for a long while. Masks were required everywhere. Food and supplies were swiped from the shelves of every store in the vicinity. People used a web app called Zoom to communicate with each other from the safety of their homes. School became entirely online. Twice a week, I checked in with my teachers, and everyone did work independently. The rest of the school year resumed virtually."
"There was no denying it; The impact was massive, affecting millions worldwide, and this outbreak would be recorded in history books. However, there was a bright side to this. I had a lot of free time on my hands, and I could do something with it. Together with my friends, we organized a team and entered a competition, where we had to build a robot to play a game and score points. I had an amazing experience, and that season will stay in my heart because it sparked my interest in engineering. From the pandemic, I learned that no matter how gloomy the day, there will always be sunshine."     
My grandchildren sat frozen in time during my whole anecdote, and after I ended, they slowly resumed their studies and play. Smiling, I rested my head on the couch and drifted off to sleep.
[Editor: Taran Bhandari is one of ten finalists in Youngzine's Writing contest, the results of which were announced in June 2021]