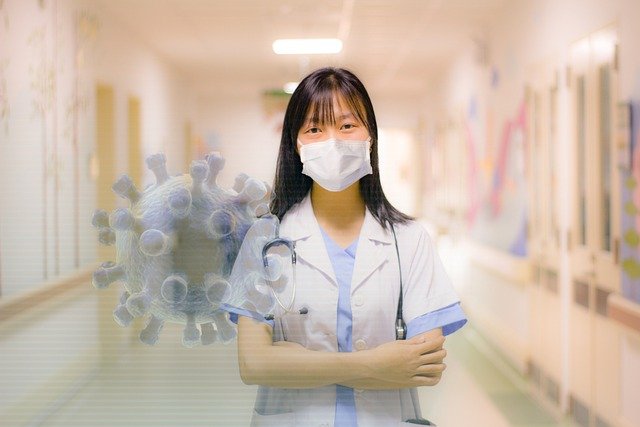 Image credit Pixabay
As I recall the events from 50 years ago, I realize that narrating the traumatic events to my grandkids would not be easy. But sharing what happened might enlighten their young minds that there are also silver linings in the midst of a pandemic.
COVID-19 had caused a lot of problems to everyone, especially to us, kids. I never imagined that I would have to experience extended quarantine and online classes. Learning is indeed a challenging part of childhood, but it became more difficult when I started to deal with it virtually.
But I knew that my academics were not really a big deal when I compared my life to those out there who suffered much more. Many people lost their jobs, even their loved ones, because of this widespread virus. It pained my heart hearing news of the increasing number of cases in the Philippines and knowing that as a kid, I could not do anything about it other than stay at home and be safe.
I can also remember how our frontliners fought this unseen virus to keep us safe. They endured many challenges that some of us are not aware of, and during that time, I started to believe that heroes do really exist. I am proud to say that my mom is one of them. Seeing my mom serve people made me fully understand why she needs to pursue her work during that pandemic. It is not just for our family but to also fulfill her duty to protect our fellowmen at the hospital.
Another thing that filled my heart with happiness during that time was the willingness of my fellowmen to provide help to those who were really in need. People in our community put up a "community pantry" for those who were having a hard time looking for a source of income to sustain their needs, especially food. All of the goods in the pantry were free and were voluntary donations from people in the community. These heartwarming actions drew happiness on our hearts and a smile on our faces that even a face mask could not hide. The pandemic can limit our social interactions, but it had no power to stop people from establishing camaraderie and unity among themselves.
The pandemic helped us to understand other people's situations and empathize with them by way of sharing and helping. My message to my grandkids is that they don't need to experience such pandemics and quarantines to understand the sacrifices of their parents and even to appreciate other people's situations. They just need to have a loving heart and a caring mind that will lead them to become better and more responsible people with concern for their fellow citizens.