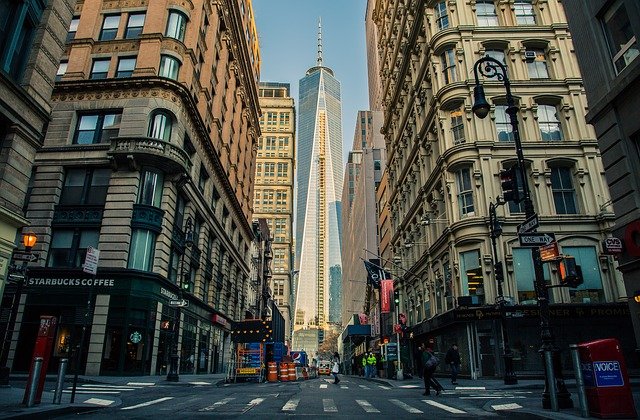 Image credit Pixabay
"Hey kid, want to hear a story about the Coronavirus?"
"Yes, Grandpa!"
"I first heard about the Coronavirus on TV when I was in 7th grade. Each morning, the news would show the number of people contracting the disease, which spread from person to person when they coughed, sneezed, or talked. Not knowing the severity of the disease in the beginning, we still went to school, people still went on vacations, and masks weren't widely used.
But, the deadly virus took over and spread very quickly throughout the world killing lots of people. One morning, school got canceled and we started having online school. Little did anyone know this would be the new normal for the next year.
Since we were all in quarantine, I started exploring lakes and mountains. I went on many hikes and bike rides. Every day, I biked with my friends. This continued for some time, and by the end of the year, I had amassed more than 650 miles in total! While wearing masks, we went out only to get the bare necessities. Masks were uncomfortable, but we had to keep our faces covered to control the spread of the disease. There was a huge deficit in necessities, stores would constantly run out of things like milk, flour, hand sanitizers, toiletries, etc.
Although the disease kept spreading worldwide, some places were affected more than others. New York was one of the states that was hit the hardest. My dad and I visited the city and were speechless, seeing that it had turned into a ghost town! The notoriously crowded Times Square and Brooklyn Bridge were all empty! It was very saddening to see the city that way.
I was more grateful than ever for what I had. I was grateful for my family because I knew there were lots of people who had lost their loved ones. I was grateful for my home because there were people who couldn't pay their rent. I was grateful for having a stable internet connection, because there were many students who did not have good internet, and it made it harder for them to attend online school. Most importantly, I learned not to take anyone or anything for granted. Even the simplest things like meeting someone, a handshake, or riding the school bus were impossible during the pandemic.
Not everything that the pandemic had created was negative. It was not just my school, going virtual was the new big thing. Tourism, conferences, office work, events, colleges, you name it - they were all virtual! Although it was very hard for some businesses to survive, others like the pharmaceutical industry thrived and created the vaccine in record time. As they say, necessity is the mother of invention, and science had advanced at twice its pace.
While this was a dark time for many, humans prevailed and bounced back. Even in the darkest tunnels, there is always light at the end!"