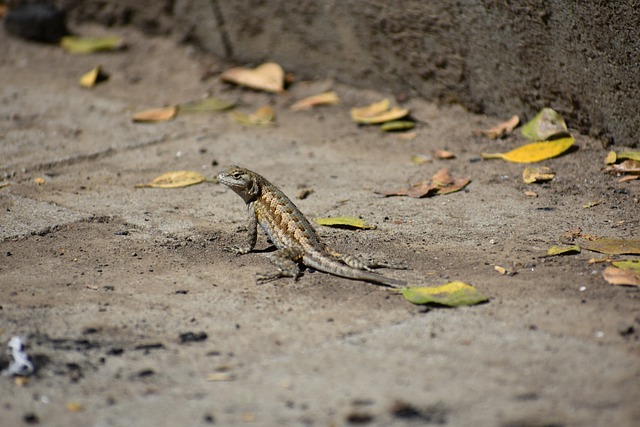 Image credit Pixabay/CC
Beautiful Life
by Elizabeth Liu, 12
During the horrible pandemic of 2020-2021, as you've learned about in school, many people lost their loved ones - millions of families, thousands of losses. And although I was far away from these unimaginable tragedies, I felt I understood how losses may have been like for these families - because of one individual.
In the summer of 2020, I found this beautiful lizard in my backyard, whom I named Frosty, for the beautiful blue colorations on his stomach and, as I got to know him, the irony that his personality was anything but frosty.       
How could I not? Unlike many things during the pandemic, he was a constant in my life - always there and never judgmental. Nothing was wrong in his eyes. In a world full of chaos, stood a sweet, innocent lizard that existed in the center of it all - an oasis of joy in a desert of never-ending Zoom classes.      
My birthday that year was a warm day, so I brought his enclosure outside to let him enjoy the sunshine. I checked on him after an hour. Immediately, I sensed something was wrong. I didn't see him anywhere! He could've been hiding, but the worry deep in my gut told me otherwise.      
And I was correct.        
I spent most of the day searching in vain with tear-stained eyes for any flash of movement that could be him.   
Your great-grandparents tried to comfort me with their empty words, meaningless "sorry", and even suggestions to catch "another lizard." I hated it; their silence would've been more comforting. They allowed me to keep him and occasionally watched him from afar, but they did not know Frosty the way I did.     
By the next day, he had been forgotten by my entire family. I didn't forget him though. I spent many afternoons searching for him vigorously, despite my parents' admonition that I was wasting my time. "He's probably still alive", they claimed. And while I agreed with this claim, I could see that their eyes said otherwise. They didn't realize that their eyes told stories. While their mouths twist out cruel and deceitful words, their eyes always speak the truth. Maybe that was what I loved about Frosty so much, for that his eyes were always clear and true.
For countless days after, I was in my own world, lost and depressed. Eventually, I found a baby female lizard. I did not wish to care for her. However, she was sickly and wouldn't survive without care. Grudgingly, I named her Pebbles and hoped that when I found Frosty the two of them would be best of friends. And although I never did find Frosty, it was his memory that carried me through the hardest times of that pandemic.
When I read that millions had died from the pandemic, my brain told me that it was a large number.  But it was my brief experience with Frosty when I was young that showed my heart the extent of those losses that could never be described by numbers.