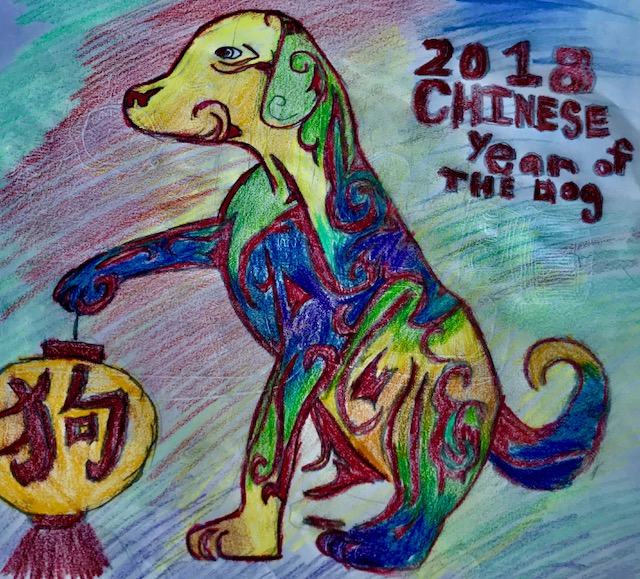 Chinese New Years lasted all the way until Friday, March 2. Here's my summary of the five most important facts you should know about this ancient ritual that over a billion Chinese enjoy every year!
What it is: Chinese or Lunar New Year (Spring Festival)  is a fifteen-day celebration that begins on the second new moon after the winter solstice. There are 12 animal zodiacs that rotate between years. 2018 is the year of the dog, 2017 was the year of the rooster and 2019 will be the year of the pig.

Who celebrates: Many Asian countries celebrate this holiday as well as folks in other nations like Vietnam and Australia.

Decorations: Red and gold are the most popular colors to decorate with because they are considered lucky. Also, married couples give their children, as well as nieces and nephews, red envelopes that often have lucky money inside it.

Clothing: On Chinese New Year, everyone wears lots of red. They believe that the color red scares away an evil beast spirit called Nian. Also, people avoid wearing white or black because it symbolizes death.

Food: Chinese eat many different dishes for specific reasons. Some examples: dumplings and spring rolls for wealth and sweet rice balls for family togetherness.