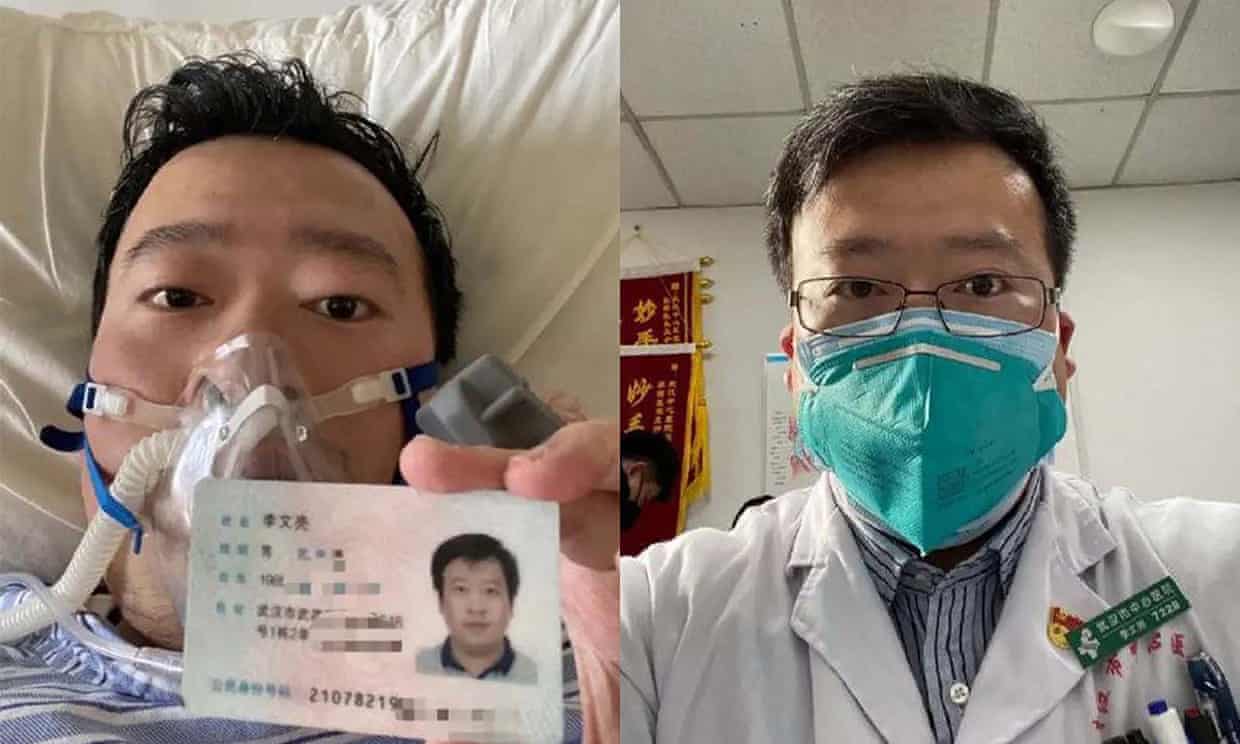 "A healthy society should not have only one kind of voice"
Dr. Li Wenliang was one of eight whistleblowing medical staff trying to spread knowledge about the dangers of coronavirus (COVID-19) but was quickly squashed by the Chinese Government.
China doesn't seem to have learned from the SARS outbreak seventeen years ago which started in Hong Kong. As of February 25th, 2020, more than 77,600 cases have been confirmed, and China's death toll reached 2,663 in just over two months. This surpasses the SARS pandemic, a disease that shares 80% of the genomes with COVID-19 that killed 774 people in eight months. 
Fortunately, there is a silver lining to everything, and that includes the Coronavirus catastrophe. Four potential benefits have come from the Coronavirus outbreak.
Fewer Limits to Chinese Free Speech
"Chinese social media exploded on February 7 with grief and anger following the death of doctor Li Wenliang" -- Lauren T, Youngzine.
Dr. Li noticed and raised an alarm about a potential virus in the city. After noticing seven cases of the same virus, Li recommended to a couple of doctors to wear masks and protective clothing to defend against the virus. However, he was later reprimanded and forced to sign a letter in which he claimed he was making "false statements." Dr. Li was hospitalized from the coronavirus, which he later died from. 
Recently, China has relented somewhat on deleting public comments posted on social media because of the Chinese and global public outcry, as they have seen that has hurt their national reputation.
Heightened Intellectual Awareness Worldwide
The virus is believed to have started in Wuhan. It belongs to the same family of coronaviruses that includes the common cold as well as the Severe Acute Respiratory Syndrome (SARS). SARS killed nearly 800 people globally during an outbreak 17 years ago. It also started in China, in the city of Hong Kong. Doctors all over the world are looking for a vaccine to help combat the deadly virus
Greater Global Hygiene Awareness
The Chinese government is flying drones with attached loud-speakers warning civilians about coronavirus and telling them to put on their face masks. Airports are testing temperatures of the arriving passengers and cleaning more. Everyone is being more careful about sanitation–both personally and in public.
International Generosity 
Organizations are donating face masks and protective medical gowns to Chinese government officials for distribution to local medical staff and the public. In addition, countries are sending disease experts, doctors, research results, and money to help fight coronavirus. 
Despite the coronavirus outbreak which has resulted in economic losses, terror, and tragedy–we need to remember that oftentimes the bad can bring out the best from the brave.