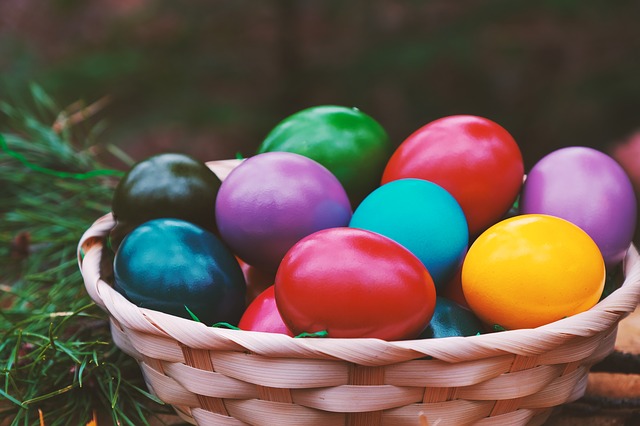 We all know that we consume the most candy on Halloween, but which holiday is second? You might guess Valentines Day, but you'd be wrong. It's Easter.
This year, Easter Sunday falls on April 21st. I'm sure that kids worldwide would have enjoyed it. Even though this holiday is well known, many don't know its origin. Long story short, Easter celebrates the resurrection of Jesus.
But as many of you know, egg hunts are part of the fun. Exactly how do egg hunts relate to this religious holiday? Eggs were believed to represent birth. The eggs may have become one with the holiday to celebrate the rebirth of Jesus. Nowadays, eggs are collected by children in baskets as they eagerly hunt for treats.
Decorated eggs are delivered by "Easter bunny." However, what do bunnies have to do with eggs? Turns out that baby bunnies are associated with springtime and rebirth, but the exact connections to the Easter bunny are not certain.
While the idea of Easter bunnies hiding eggs for boys and girls to find is fun, what are in these eggs? Candy! A large majority of us have a sweet-tooth, myself included. Still, how much candy do we eat on Easter? Americans buy over 120 million pounds of candy just for Easter: chocolates, marshmallows, jelly beans, and more. First off, 16 million jelly beans are produced--enough to circle the globe three times. Then 90 million chocolate bunnies are also created.
But wait, there's more! About 700 million peeps (tiny yellow marshmallow chicks) are crafted. They're peeping at the guilt you feel after you devour all of them. This extravaganza of candy shows how much everyone loves sweets. But don't ever forget where it begins; the resurrection of Jesus.