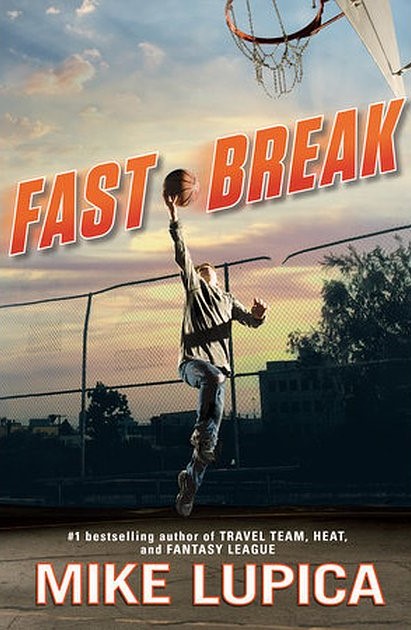 You've probably thought that life is fair, but life is never fair; it is up to you to make it better. This plays an important role in the realistic novel :Fast Break", written by New York Times bestselling author Mike Lupica.
12-year-old Jayson, the protagonist, loses his dad at a young age, and his mom zips through boyfriends, hoping each one would stay with them. She finally finds a man called Richie, who she thinks will stay loyal, no matter what. But after Jayson's mother's tragic death from a drug overdose, Richie leaves him, but still helps pay one month of rent and two months of the electric bill.
Jayson uses his amazing talent of speed and slyness (from years of basketball) to steal food for himself and eventually, a new pair of sneakers. He definitely had a reason for stealing those sneakers – not just for "coolness", but because his old sneakers were battered and torn. Not to mention his old sneakers were too small. He even had to cut a hole for his big toes so they could protrude out of his shoes.
He had no intention of being caught when he stole the new pair of shoes, since he had stolen food many times for himself. He played it cool, not noticing the manager seeing him leave. He got caught.
A New Life?
Long story short, Mr. and Mrs. Lawton "adopt" him and want him to have a better future, but Jayson makes his life harder. He doesn't try to fit in or want to live in his new environment, but yearns to return to Moreland East, as he now lives on the wealthier west side of Moreland. Jayson learns to live with it and eventually gets along with his basketball teammates. He realizes there's no going back, so he might as well help his new team, the Belmont Bobcats, win the league.
5-Star Recommendation
This intriguing book is exceptional and engaging because you can relate to many of Jayson's difficulties. But, if you don't know the basic rules of basketball, you should skip this book, as it is nearly impossible to understand without the knowledge of the jargon and rules. But if you know the rules or are a basketball player, be sure to not only check out this book, but also Mike Lupica's other sports books.
Many NBA players, including Lebron James and Allen Iverson, suffered hardship in early childhood, just like Jason. In fact, the 2017 NBA season starts on October 17. Be sure to check it out, as the former champion Golden State Warriors are hosting a game against the Houston Rockets.