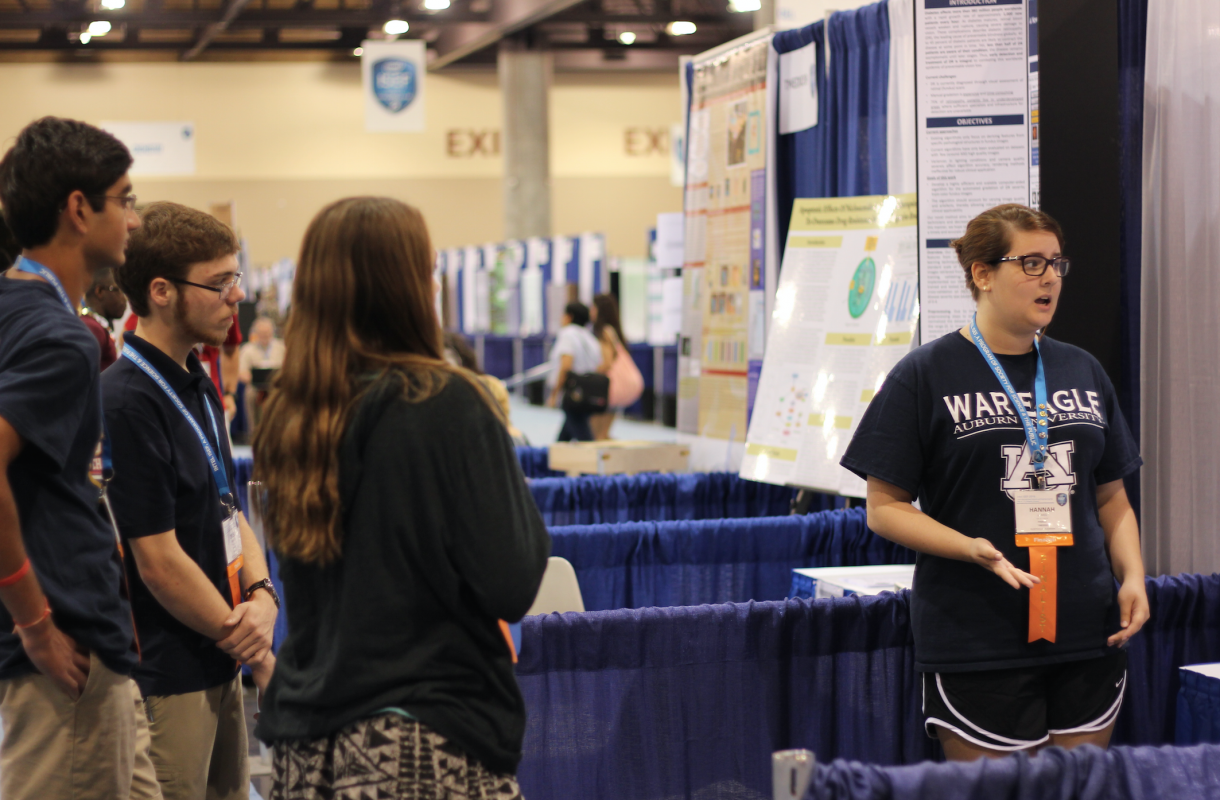 When I was a 10th grader, I had my first experience with competing at a science fair.
At 15 years of age, I was very shy and I wasn't very good at presenting even though I knew the project like the back of my hand. As I progressed through the competition, I got more and more comfortable speaking to other people and being able to present in front of a crowd. This lead to my success at presenting at different competitions throughout my years in high school and it made me more confident in myself.
In 10th grade, I won at county, regionals, and got 2nd place at state. In 11th grade, I won at county, got 3rd at regionals, and honorable mention at state. In my 12th grade year, I won county, regional, got 3rd at state, and was announced as an Intel International Science and Engineering Fair (ISEF) competitor.
I represented the state of Alabama, along with around 20 other high school students, ranging from 9th to 12th grade. Even though I didn't win anything at ISEF, it was an amazing experience being able to meet new people who had an interest in the same field of science that I did from all over the world and it was an honor just to be able to attend.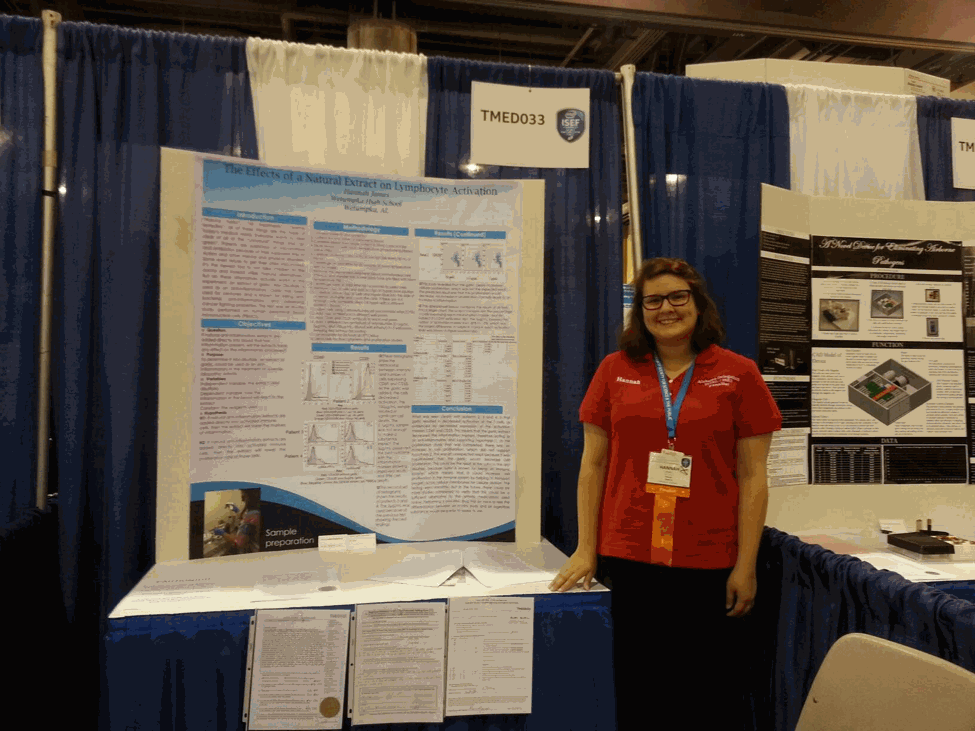 My science fair project for my 12th grade year was a project that I completed at The University of Alabama at Birmingham Children's Hospital. I did a project that tested garlic to see if it could be used like Motrin to relieve pain. I decided that I wanted to do this project because I had Juvenile Arthritis, which makes my joints hurt. I wanted to see if using garlic could be used like medicine that I take to help with pain.
The project was successful, and garlic did show that it could possibly be used as a medication to help relieve pain. This project made me realize that I really enjoyed being in a hospital and working with patients, which is one of the reasons why I am currently a Pre-Medical Sciences major at Auburn University today.