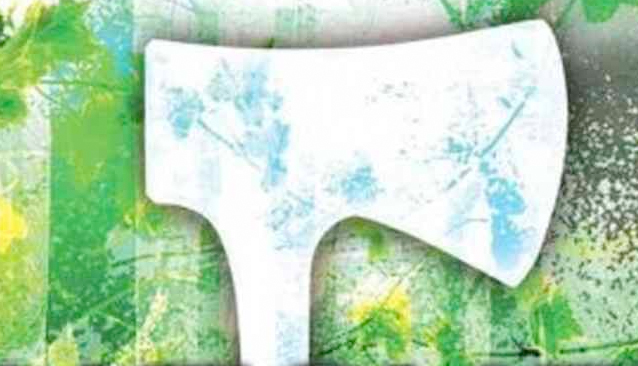 Hatchet, by the famous youth novelist Gary Paulsen, has struck fear into the hearts of many traveling to the Canadian wilderness with the creepy accounts of encountering mosquitos, a bear, a porcupine, a skunk, a moose, wolves, and a devastating tornado.
However, this contemporary novel has also won the Newbery Medal, a medal for the author of "the most distinguished contribution to American literature for children." Here's a quick summary of the adventure story.
Brian Robeson, a thirteen-year-old boy, was on a plane to visit his recently divorced father. He wasn't too happy about this, thinking about the stupid lawyers and judges that thought they knew what was actually happening. There was a secret that Brian knew but hadn't disclosed it to anybody yet.
Suddenly, he heard the pilot screaming that his chest was exploding and becomes silent. Brian tried calling for help, but they were too far in the wilderness to receive any signal. Trying to stay calm, the boy piloted the plane and crashed onto an L-shaped lake in the middle of the woods. He somehow survived the catastrophe.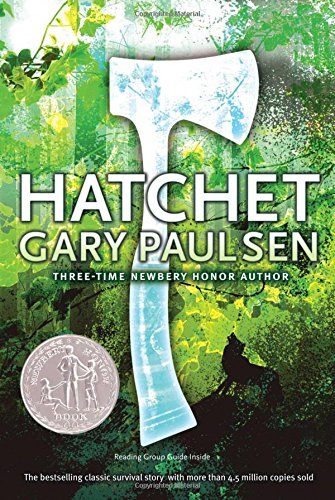 He slept for a few hours and woke up thirsty and half-starved. However, he was extremely lucky that he had landed on the freshwater lake, as he drank and drank from it. Now hydrated, he tried searching for edibles to eat, a shelter to hide in, and weapons to protect himself from perilous animals. As might be expected from a survival story, the thrilling story talks about his adventures to find fish, meat, and protection from the dangers of the wild.  
This novel, although short, is full of action-packed details and fast-paced events. It teaches survival, but it also teaches the importance of nourishment and what we take for granted. Not just that, it also teaches a little about science, like the refraction of water. Brian also has to learn to protect himself, so he builds a bow and arrow as well as a spear. Nonetheless, using the two weapons are easier said than done. Shooting the fish took Brian two whole days to accomplish, and shooting the rabbits and "foolbirds" took even longer.
Although Brian does survive the crash and two months of torture from Mother Nature, the book does not explain what would happen if Brian had to stay in the fall or winter. Paulsen chose the season perfectly for this narrative, as it was the easiest to combat after a wilderness plane wreck. Also, Brian was extremely lucky to land in a lake teeming with fish, or else he wouldn't have water to drink or food to live with. Lastly, none of the berries that he gobbled up were poisonous, which was exceptionally fortunate for him. Other than these perhaps overtly convenient circumstances, the many horrifying events that Brian faced were plausible and riveting.
Brian must face many obstacles both physically and mentally. The grief of his mother and father's divorce, his catching his mother doing something immoral, and the fact that when the first search plane did not sight him, he was pulled him down the sinkhole of mental breakdown. On the other hand, he struggled to stay afloat and was able to get out of the trap and survive.
Therefore, this character was well-chosen, and anybody else who tried to play that part without having these mental barriers would have an easier time surviving. All in all, Hatchet is one of the best novels written about survival to date.