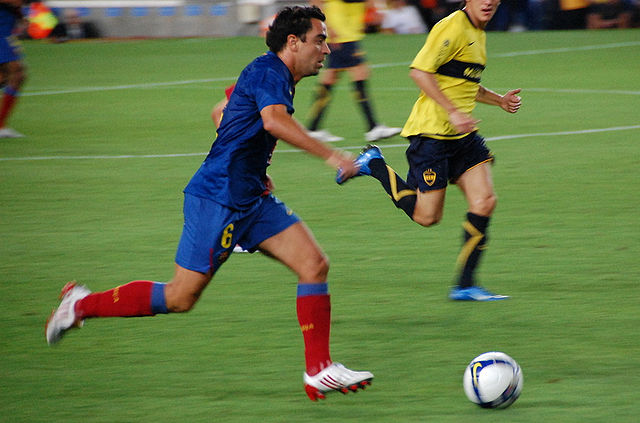 A lot of celebrities have contracted Covid-19, and several have even died from it this year. This includes Republican businessman Herman Cain, who died at age 74, and jazz star Ellis Marsalis, who died at age 85.
Fortunately, 40-year-old soccer legend Xavi Hernandez Creus is still with us. 
Xavi Hernandez Creus, also known as Xavi, is a Spanish soccer manager and former soccer legend that played for the club F.C. Barcelona. He is currently managing a team in the U.A.E. called Al Sadd S.C.
He is also one of three players on F.C. Barcelona who invented the agile passing movements called Tiki-Taka. Tiki-Taka is far superior to most other ball passing techniques because players can fly through many defenders in a short amount of time by making quick short exchanges. All this without losing the ball, and then... GOAL!!
Xavi and his two famous teammates who helped him create the cool move were famous from 2008 to 2012 because of Tiki-Taka. Both his teammates, Lionel Messi and Andres Iniesta, are active players. Their manager was former Barcelona star Pep Guardiola that taught Xavi the Tiki-Taka move.
Xavi's family is relieved that he survived. If he didn't, it would have been a huge loss to F.C Barcelona and to the soccer world.