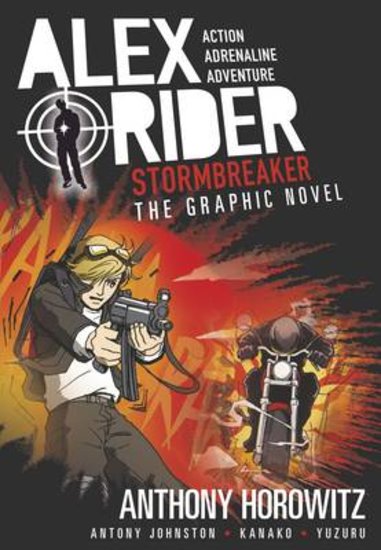 In Stormbreaker, the original realistic novel in Anthony Horowitz's bestselling "Alex Rider" series, the protagonist, 14-year-old orphan Alex Rider, was told by London police that his guardian uncle, Ian Rider, was killed by a truck.
He later discovered his uncle had been a spy working for England's MI6 (international intelligence agency). Still reeling from the loss, Alex is contacted by MI6 and asked to finish his uncle's mission at Sayle Enterprises. Because the British agency wanted to breach building security, they needed an unsuspicious associate like him.
Alex was sent to Sayle Enterprises in Cornwall to spy and report back to MI6. MI6 wanted the information his assassinated uncle had uncovered. Ian was sent to Cornwall because Sayle was manufacturing Stormbreakers, the most advanced computer ever made (which he had designed), and was donating one to every British school. MI6 thought this generosity seemed "too good to be true."
After discovering an ominous secret hidden in the computer hardware, Alex was about to report this shocking discovery to MI6 when he was captured by Sayle's security guard. Will he narrowly escape captivity? Will he manage to save England's schoolchildren?
Action-packed Storyline
Horowitz keeps back-to-back action, not allowing the reader to lose interest while still displaying the characters' emotions and internal thoughts. In addition to expertly keeping readers hooked throughout the story, the author includes realistic dialogue and humor for a typical teenage boy.  
I recommend Stormbreaker to middle school readers who enjoy thrilling plots with always-looming danger, quick and daring decisions, cool concealed gadgets, and nonstop action. I couldn't let go of this breathtaking book and am sure many of you will agree.