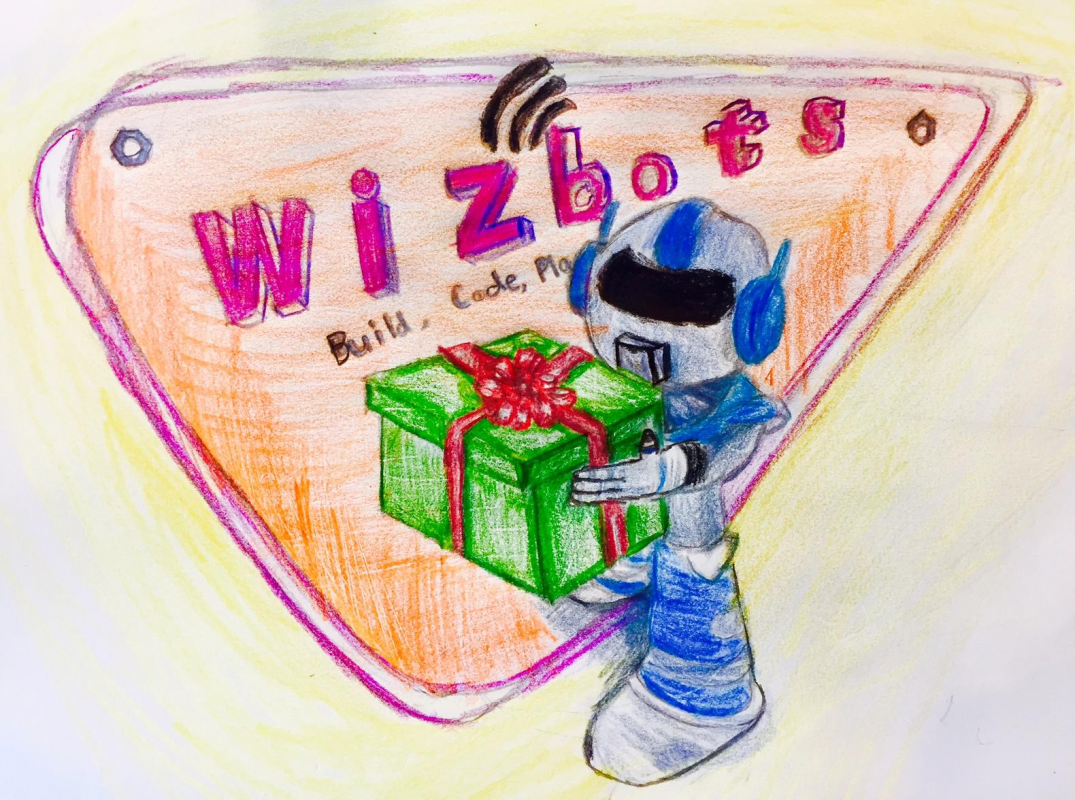 Wizbots is a Lego robotics camp and event center where kids and teens build robots and have fun. You get to the Master level starting from the lowest level, called Lab Certified. You can also ask Wizbots to host birthday parties, afterschool programs, and more. I went there several times because I enjoyed it so much. I also learned to code and was introduced to Java.
The levels (in order) include: Lab Certified(1), Explorer(2), Apprentice(3), Maker(4), Imagineer(5), Wizard(6), and finally, Master(7). Surprisingly, I am already at the Maker level and I think I can graduate to Master level next year!
I liked Wizbots because we got to build robots (we call "Battlebots") and fight each other You do not get to keep the robots, though. When you finish constructing a robot, you take a video, then break down your robot. To win battles, you need to push the other robot out of the 10 by 12 foot arena, destroy the other robot, or disable it. I got to help build and control a robot with my friend and we won our battle! At the cool vending machine they offer snacks and drinks like Aloe, chips, and more. I worked hard for a week and completed both, Apprentice and Maker levels. My mom liked that I improved by speaking longer in the videos, since I did not talk much in last year's videos. Wizbots puts customer videos on their company website that has other information in it like the path to Master. This time, I filmed 10 video but last year I only filmed seven videos. I only learned how to use the motors, NXTs, and programming.
Something I didn't like about Wizbots was their "brain break" (recess), because it was always hot. Sometimes I thought my skin was scorching. Other times, I had nothing to do. For example, on the last two days, my partner worked on his Battlebot and nothing else. I felt dismayed that I had nothing to do. I tried to help my friend, but he rejected my offer. I helped on a Battlebot, but in the morning I hardly accomplished anything. My plans for next year are to get to the next level or even Master.
Wizbot birthday parties are appropriate for children eight-year-old and older. The cost of each 90-minute-party is $250. You are supposed to use your imagination to come up with something cool. Then you can use the materials they provide ( motors, NXTs and more). When you finish building, you program it with the computers and a wire. I may even host or attend a party of my own!  
The founder of Wizbots is Conor Mcgann. He has been doing engineering for over 20 years! He received a Bachelor's degree in Mathematics and Engineering. After he completed college, he became the CEO of a software company. Then he joined the Internet wave in Austin, Texas. He started to get into robotics when he joined N.A.S.A in 2002. Because he was so into robotics, he helped build the cutting edge tool on a Mars Rover. Now, he lives with his family in Santa Clara, California.
As you can see, Wizbots is a fun, robotics class for kids who love technology. They offer Battlebots, programming, and more. You can also attend birthday parties and other fun activities.