We would like to thank you for embracing Youngzine in your classrooms and in your homes.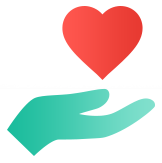 Youngzine was incorporated as a non-profit in February 2013 to keep the website ad-free and accessible to all children in every corner of the world. We would like to keep it that way, and count on your support to sustain Youngzine and continue to build more engaging features and content for our educators and young readers. 
You can support us through
• Monetary Donations with an easy-to-use Stripe interface
• Employee matching with Benevity at http://www.benevity.org
• Choosing Youngzine as your beneficiary while shopping at smile.amazon.com
• Donating your car to Youngzine through V-DAC at www.v-dac.com
---
Please donate
Your contribution is tax deductible. Your donation will help Youngzine sustain our operations, outreach and develop new technology.
Youngzine is a tax-exempt 501(C)(3) nonprofit organization (Tax ID Number: 90-0850890). Your gift is tax-deductible as allowed by law.