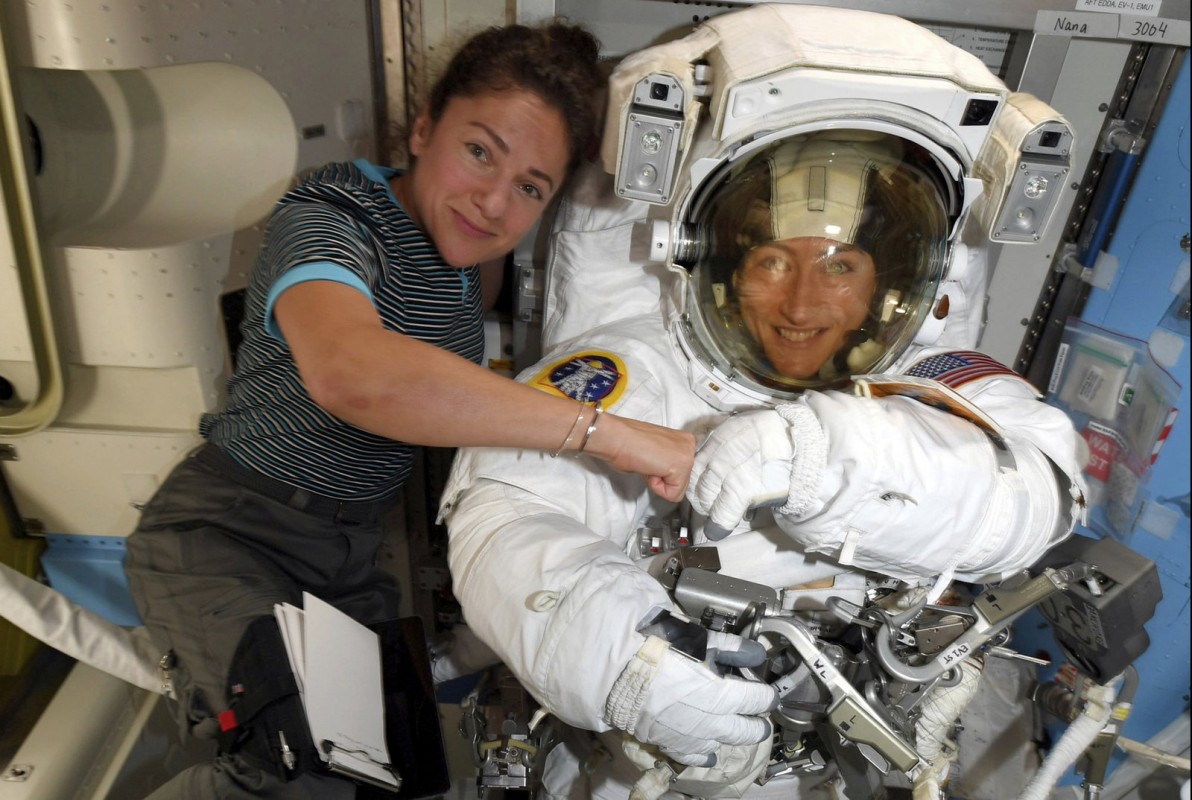 In 1963, Valentina Tereshkova became the first female astronaut. In 1999, Eileen M. Collins became the first female pilot to command a space shuttle.
On Friday, October 21, Christina Koch and Jessica Meir are about to become the first astronauts to complete an all-female spacewalk on the International Space Station. 
This historically first all-female spacewalk was originally set for earlier this year. Koch had planned to do the spacewalk with Anne McClain, another female astronaut. However, McClain ultimately decided that her prepared spacesuit was a size too big, and a male astronaut ended up walking instead. Read our article from earlier this year HERE.
Inspiring Women!
Of the 200 plus spacewalks that have been held for maintenance purposes on the International Space Station, only 15 of them have included females -- and these women have always been paired with male counterparts.
Some of this has been attributed to spacesuit sizing issues. The fact that people physically grow a little taller in space, combined with the limited availability of spacesuits at the station, makes it harder to accommodate different body types. Since most of the astronauts are men, the suits were designed with the generally larger male physique in mind. 
Others attributed the setback of the first all-female spacewalk to gender discrimination at NASA. However, McClain announced on Twitter that replacing herself in the spacewalk was her own idea, out of concern for safety. While the gender gap is indeed an issue in many fields, including that of space, efforts are being made to bridge this gap. In 2013, NASA's astronaut class was the first to have an equal number of men and women.
In 2017, a backup medium-size spacesuit part was sent to the International Space Station in order to encourage more body types. And in 2019, as an upcoming milestone for both space and gender equality, Koch and Meir will be the first to take an all-female spacewalk!
Sources: NASA, Guardian, NPR