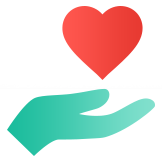 Youngzine's mission is to help young people grow into the climate and sustainability leaders and problem-solvers that our world needs. 
The first step towards action is knowledge -- building an awareness of the invisible web that connects us all, and inspiring children that they can each make a difference.
To that end, we have developed comprehensive and age-appropriate content on Climate Literacy in partnership with climate scientists, which along with the latest news in science, impacts, and solutions, builds the necessary context and inspires hope and action in our students. Our new platform that launched in Fall 2021 has been receiving positive feedback from educators, be they Science, ELL, or Humanities teachers. 
As one teacher had to say on Twitter - "When classroom teachers & LMS plan student projects, results can be astounding... by scaling scientific resources to the appropriate level for ELL students, knowledge grows & confidence rises! TKS @youngzine for resource accessibility."
We are a non-profit and there is a reason we have chosen this difficult subscription-free path. Climate affects us all, and more so, those who are already disadvantaged. We want our resources to be accessible to all students and classrooms. 
However, we cannot do this alone. Your support helps ensure that we can continue this important work and inspire more youth writers through our mentorship program.
We are fundraising towards two major initiatives in 2022 --
Website upgrade from the current version which is reaching EOL (end of life) in November 2022.
Running our very first "Summer Climate Steward" program in Summer 2022 with a cohort of 20 high school students
You can support us in the following ways. And please check for employer matching with your company. Youngzine is registered with Benevity at http://www.benevity.org
Donate using PayPal
OR Send a check to 
                      Youngzine
                      P.O Box 2847, Cupertino, CA 95015
---
Please donate
Your contribution is tax-deductible. 
Youngzine is a tax-exempt 501(C)(3) nonprofit organization (Tax ID Number: 90-0850890). Your gift is tax-deductible as allowed by law.