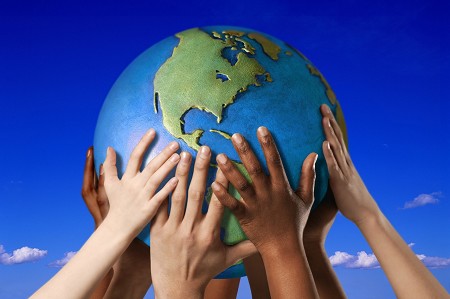 You might have wondered as we did - is there a safe, well-lit web site for children where they can learn about current events around the world without the bias, sensationalism and often inappropriate content in mainstream media? When our quest did not yield anything, we decided to start one.
Youngzine is a one-of-a-kind Web site where children can learn about current news and events shaping their world -- in a simple, engaging and interactive manner. Our goal is to help parents and educators create a vibrant community of globally aware young citizens in an increasingly connected world. Along with news stories written specifically with our young audience in mind, Youngzine strives to inform using fun trivia, compelling visuals and videos to make the connection between classroom learning and the real world.
Youngzine is more than a passive website; it is a community of children, parents and teachers who recognize the importance of living in this highly interconnected age where our actions have far reaching impact. Children are encouraged to express their views, submit articles, book reviews or travelogues, and all content is moderated by the editorial team.
Over the past seven years, Youngzine has grown from strength to strength, as children, parents, teachers and classrooms aroung the world have embraced us because they believe in our mission. If you have reached our website, we think you are here for the same reason and we hope you will join the Youngzine family!