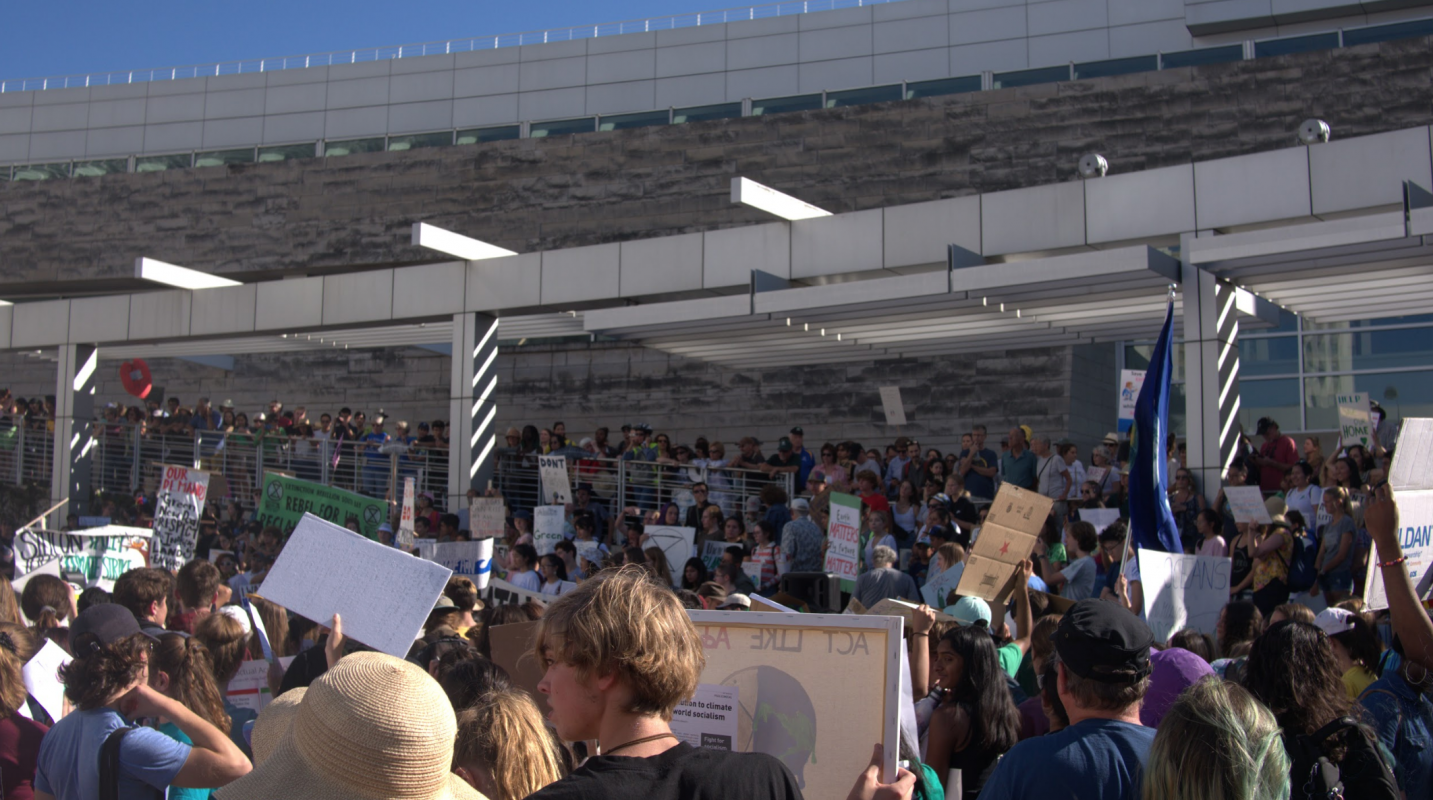 Climate Change is becoming a growing concern and it seems that America's youth are tackling it head-on. 
In 2015, 21 children and youth, from the age of 8 all the way to 19, filed a case against the United States for not actively passing measures to reduce fossil fuel consumption.  
The lawsuit expressed concern that the amount of carbon emissions that the US emits has been growing at an alarming rate. Carbon dioxide emissions have reached 412 parts per million and this had led to a global temperature rise of close to 1.2 degrees Celsius since 1880. Arctic ice has been decreasing at a rate of 12.85% per decade and causing sea levels to rise, all of which threaten humans, animal species, and ecosystems on land and in the ocean.
The children argued that the United States is neglecting their right to life, liberty, and the pursuit of happiness by giving them an unhealthy planet. They showed that the lack of governmental policy is directly responsible for the current crisis.
The Verdict
The judges agreed with the arguments made by the children with regard to the harm being done and the federal government's involvement in causing this harm.
However, in a 2-1 vote, they declared that the courts did not have the right nor the ability to intervene as it was beyond their constitutional power. They stated that only the elected branches of the government -- the legislative (Congress) and executive (President) branches can address the claims made by the children. 
The lack of statutes (written laws) on how the court should control climate change or react to a case that deals with it were the reasons why the appellate court was forced to dismiss the case. Going forward, it will be interesting to see whether or not this appeal ends up going to congress or into the hands of local officials.
Sources: NASA, NPR, National Geographic, InsideClimateNews