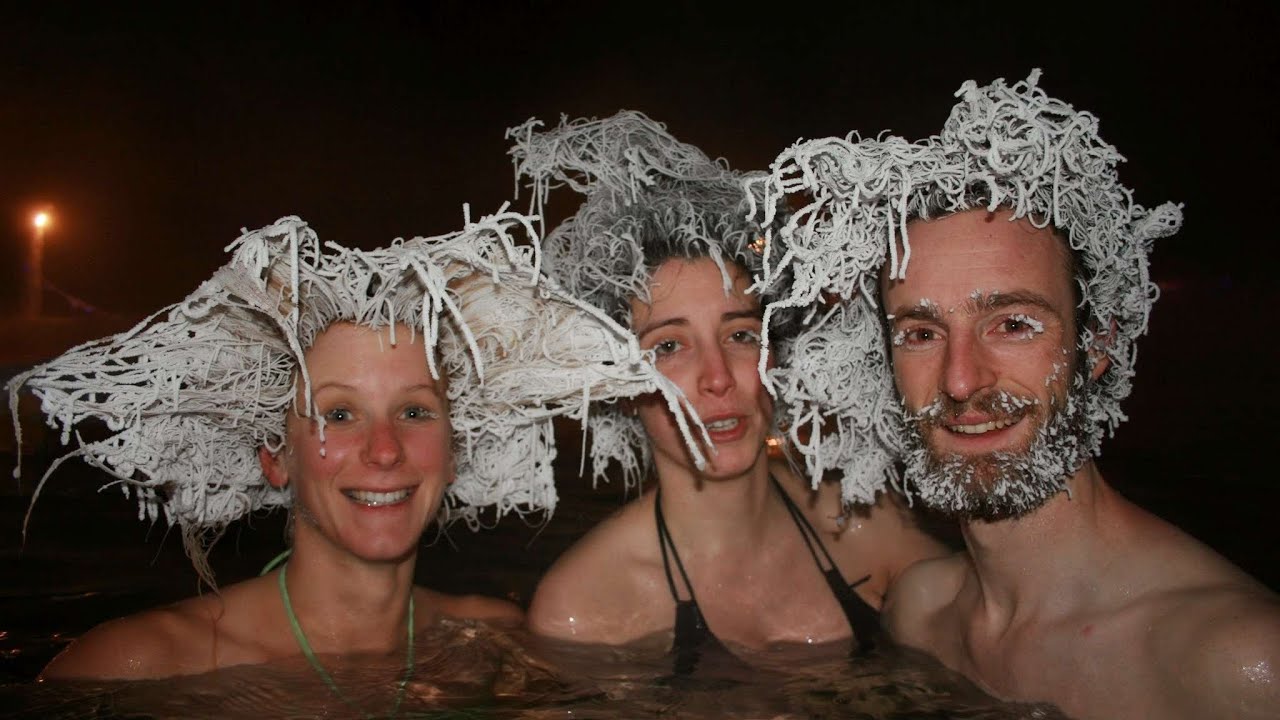 In a time of social distancing, the world may be difficult and strange, but that didn't stop a crazy Canadian contest from bringing smiles around the globe. 
Northern Canada held a hilarious contest for people to try funky styles by freezing their hair in bizarre ways! The Takhini Hot Springs continued its annual hair-freezing contest in Yukon, a natural scenic area in Canada.
The contest awards winners CAD$2,000 and there are five categories including Best Man, Best Woman, Best Group, Nongshim's People's Choice, and Tim Horton's Most Creative.
The contest is held between December and March, when the temperature in Yukon is below -20℃ (-4℉). Meanwhile, the Takhini hot springs pure mineral-rich water itself is about 108℉. To create their amazing hair-dos, participants dip and wet their head in the water. Then, they simply wait with lots of patience for their hair, eyebrows, and eyelashes to freeze in the cold weather. Once competitors are satisfied with their hairstyles, they ring a bell so the official photographer can snap a beautiful shot of their unique entries.
This fun competition has been growing since 2011. This year there were 288 entries, double the number of contestants in the first year. These funny pictures from this competition bring new ideas for crazy hair days as we social dis
Sources: CNN, NZHerald, travelandleisure.com