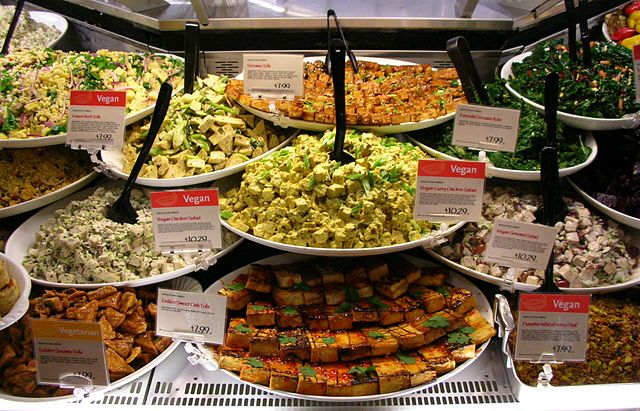 We have all heard that reducing meat and dairy consumption is an important behavioral change that can help with our planet's climate. However, what is a successful strategy to get people to consume more plant-based food?
Brigham and Women's Faulkner Hospital has an answer. They pioneered a vegetarian/vegan option to reduce climate change. Faulkner is one of 60 hospitals, universities, major corporations, and cities that have signed an international pledge to reduce food-related greenhouse gas emissions by 25% by 2030.
One of the main strategies they are using: not mentioning the word "vegan" or "vegetarian". The hospital adopted some strategies like focusing on the benefits of the ingredients in the dish and not mentioning "vegan" or "vegetarian" in the name of any dishes on the hospital cafeteria menu. Another strategy that has been experimented with is the order of foods. For example, putting vegan and vegetarian foods before their meat counterparts urges the patients to take plant-based foods first.
Through research, the hospital has found that vegan and vegetarian labeled foods tend to categorize foods and attract only a certain demographic of the hospital's patients. Much like the labels kosher and halal, vegan and vegetarian food has been left out of the diets of people who don't have any dietary restrictions. 
Although food is only a small percentage of hospital carbon emissions, reducing meat in cafeteria food will reduce the carbon emissions significantly. Additionally, vegan and vegetarian diets will help diversify people's diets, increasing their intake of healthful fiber, vitamins, and other micronutrients. Adding fish to their menu in the future is another good option since it can be sustainably fished.
Since starting the pledge, Faulkner Hospital has seen a 2.2% decrease in total emissions per calorie. This results of this strategy matches a similar study from MIT and could change how we think of plant-based foods. 
Sources: NPR, Mass General Brigham, MIT.edu