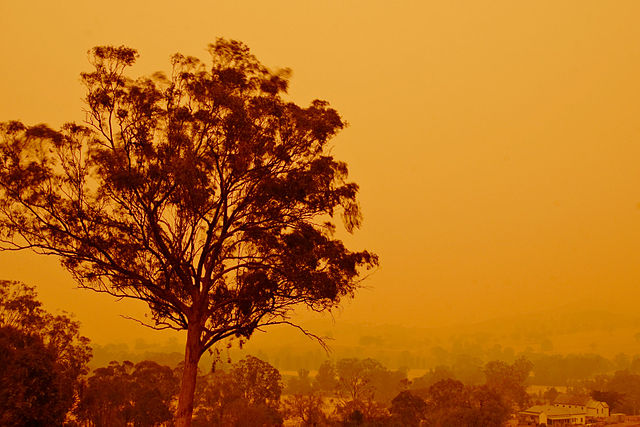 Since July, hazardous bushfires have been burning throughout Australia (read our earlier articles) 
The fires have burned about 5.4 million hectares of land and destroyed more than 2,400 homes. It caused thousands to seek refuge elsewhere and killed an estimated one billion animals.
The air pollution in Canberra, Australia, was the third-worst in the world on January 3, 2020. The black carbon, which is toxic to humans, has traveled thousands of miles to New Zealand and South America and is affecting people there. 
How Were The Fires Put Out?
Australia rejoiced when heavy rain came down and helped firefighters control the fires.
Previously, Australia had gotten around 50 millimeters of rainfall, but that was not enough to contain the fires. In a turn of events, however, 300 to 400 millimeters of water fell on the burning country in about one weekend. Now, firefighters report that all of the fires have been contained, but some are not completely out yet.
Although the rainfall caused other problems, the good outweighed the bad. As a result of the rain, there have been flooding and mudslides in New South Wales and Queensland. The New South Wales State Emergency Service got around 2,500 calls for help in 24 hours because of the rain. However, the rain has also refilled dams and rivers that desperately needed it. The dams went from just under 42% full to about 75.1% full- a 33.4% increase!
Things are finally looking up for the recovering country!
Sources: NPR, BBC