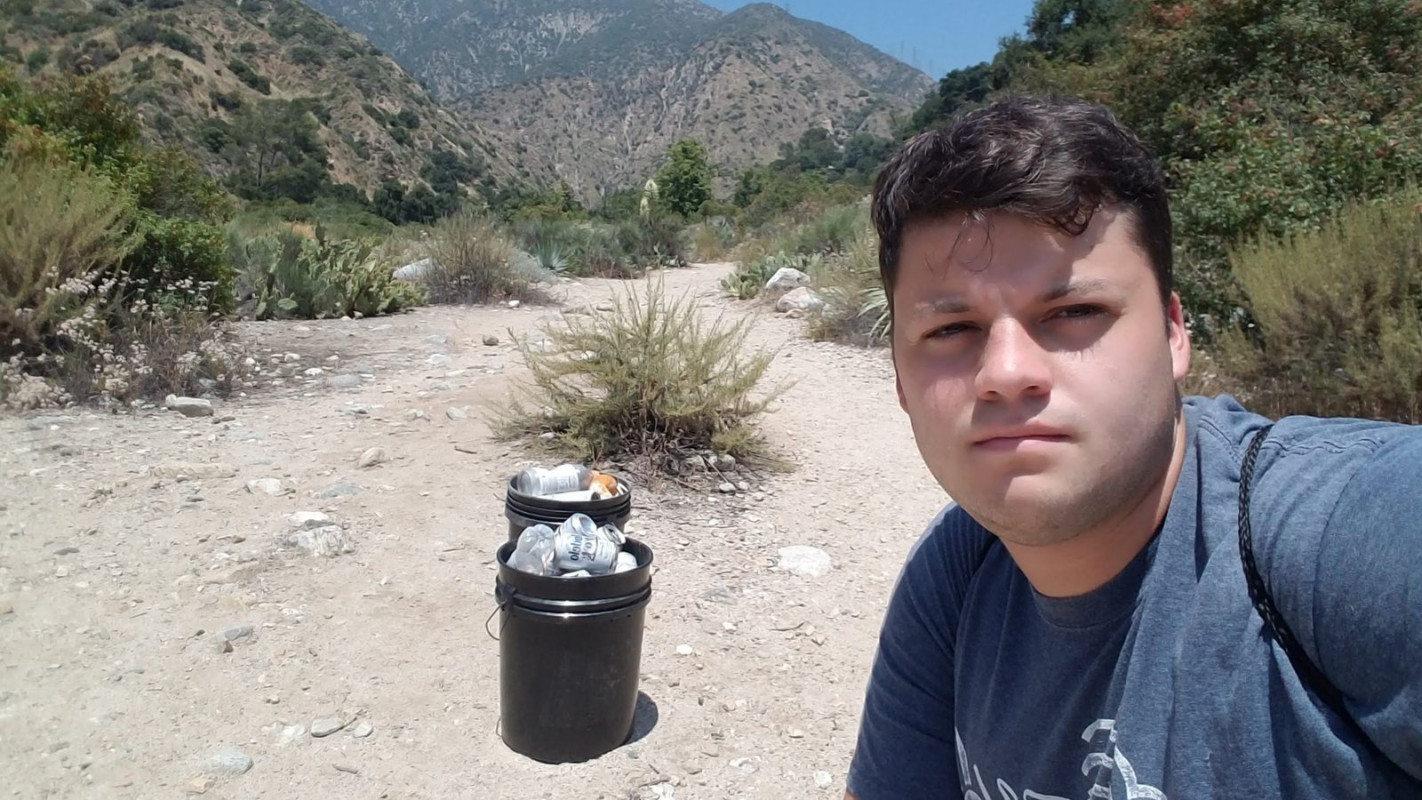 Edgar McGregor, a 20-year-old climate activist, spent 589 days straight picking up litter from Eaton Canyon. Eaton Canyon is a part of the Angeles National Forest in southern California.
McGregor committed to picking up litter left by visitors while posting his progress on Twitter. His Twitter has amassed more than 17,000 followers!
McGregor started this journey when he learned that Los Angeles would be hosting the Olympic Games in 2028. He thought the litter-infested forests would be a "national embarrassment" for the United States. He decided to start with cleaning Eaton Canyon first since he lives closest to it. It includes many trails and waterfalls as well as homeless tents.
Thanks to his work, the park is now free of waste. McGregor announced recently that there was no longer trash to be found at the park. However, his work is not done. He plans to go back to the park constantly to maintain its clean condition.
When asked about his experience McGregor said, "Whether it was 117 degrees or if it was raining ash and the mountains were no fire, or it was pouring down rain, it doesn't matter. I was out there for at least an hour, every single day, cleaning up my park."
All of the recyclables he finds are turned in and the money is donated to many charities. McGregor has donated to organizations such as World Central Kitchen and rural schools in Uganda. 
Heroes don't always wear capes. What can you do for the environment?
Sources: NPR, Patch