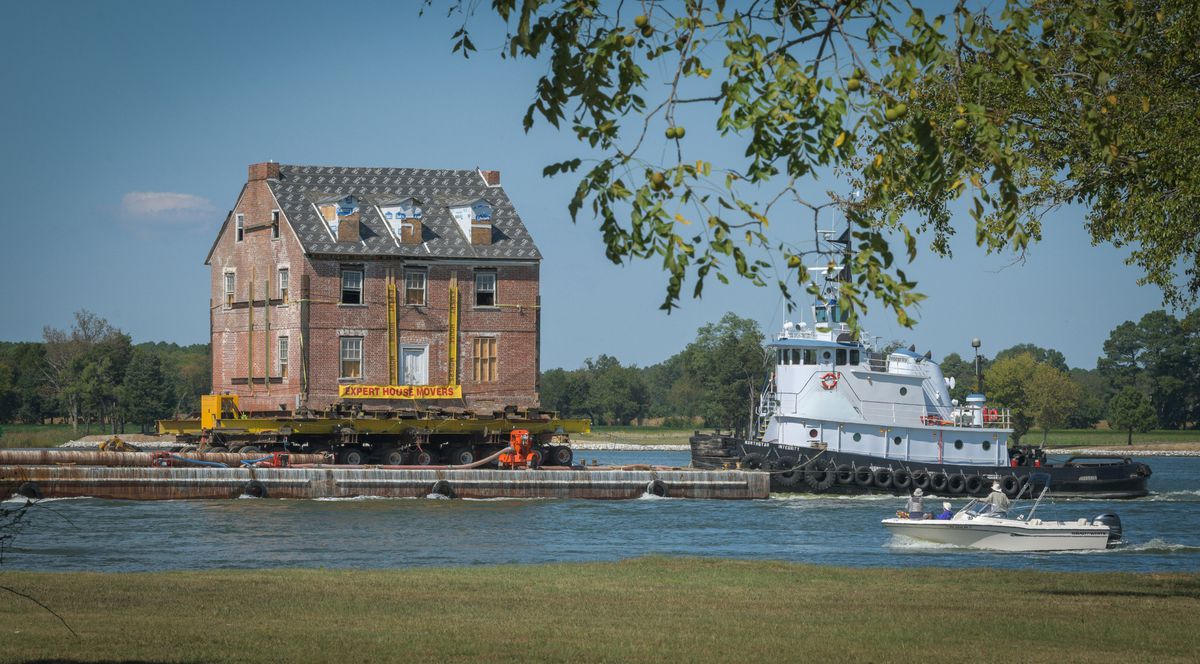 Many of us have moved from one place to another. Some of us move to another city, while others move to another state. However, have any of you moved a house? By boat?
Christian Neeley, a cybersecurity employee, bought the Galloway Mansion and is moving it about 50 miles to a new home in Queenstown, Maryland.
The Galloway Mansion was constructed from 1760 to 1764 by William and Henrietta Nicols to serve as their home. This house was supposedly a wedding gift from the Chamberlaines, and it witnessed the birth of four Nicols children and the deaths of the parents. The house served as a stock farm, dairy, plantation, and the home of a florist for about 50 years. After, it became abandoned until the Neeley's bought this mansion.
After years of planning, the Galloway Mansion was lifted off the ground, onto a huge truck, and driven six miles to the bay where it sat on a boat. After, it was pushed 50 miles from the Chesapeake Bay to Easton, Maryland, where the Neeley family would live inside the house. 
Neeley stated that there are so many one-use items in the world, and he wanted to eliminate this one-time use paradox that the house represented. He also wanted to stop the family from being so mobile, so he bought this mansion to house his parents, his sister, and her children. 
What will the future hold for this house? Well, the Neeley's will live in the mansion, and they will also keep it for the generations to come. Also, who knows? There might be more historic houses moving 50 miles for relocation, so keep your eyes open and ears peeled to the news.
Sources: Baltimore Sun