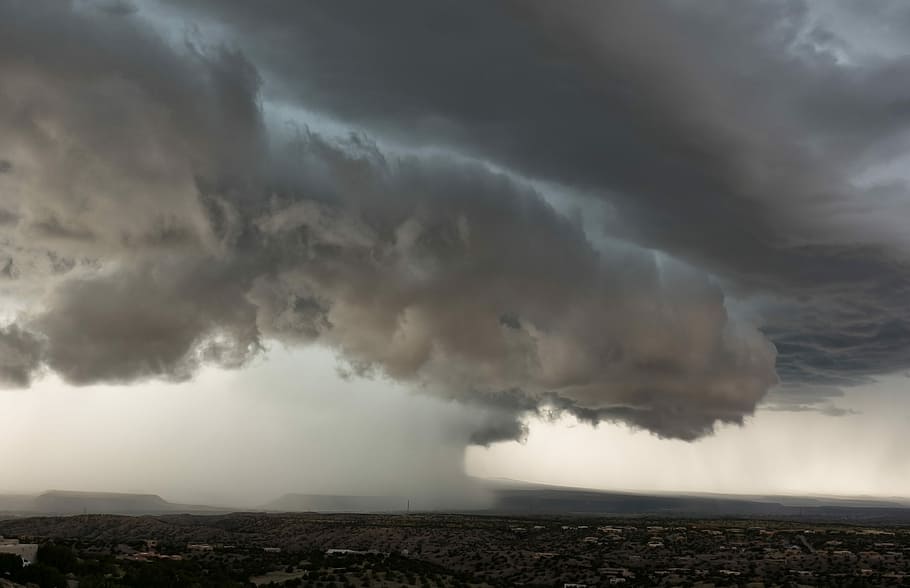 Did you know that in the span of six days, Australia recorded about 872 milliliters of rain? That's about the average amount of rain that the country receives in a whole year!
Dubbed a "rain bomb" by astonished locals, the torrential downpour caused flash floods in northeastern Australia in late February.  
Rain bombs are created when hot air mixes with cold air, causing relentless streams of air to drop. However, as the cold air falls, it picks up moisture from the hot air, which produces heavy rainfall.
Researchers have found that climate change plays a big role in the creation of rain bombs. The overall temperature of Australia has warmed up by 1.4° Celsius or 34.5° Fahrenheit. Studies show that for every degree that increases, the atmosphere can hold 7% more moisture. As rain falls increase, energy is released, causing more water to evaporate from the oceans. Because of this vicious cycle, many claim that rain bombs will increase by 80% by the end of the century.
How have the rain bombs affected Australia?
The state of Queensland, located in northeastern Australia, was most hard-hit by the recent rain bombs. This was the most serious flooding that Lismore has ever seen. Additionally, it broke Brisbane's record for the most amount of rain in 72 hours.
The rain caused immense damage, affecting 18,000 homes in total, 15,000 of which were located in Brisbane. About 53,000 households were without power and all were encouraged to save water in case water treatment facilities were harmed. The government encouraged citizens to evacuate, sending the military to assist with the evacuation process. Despite the aid, many citizens remained trapped in their homes.
As a result of the rain bombs, entire communities need to be rebuilt. Citizens also need basic resources such as food, water, and healthcare. Fortunately, both governmental and non-governmental organizations are taking action. Many across Australia and the world are donating money to help the affected regions rebuild and recover.
Sources: Guardian, NYTimes, ABC Australia