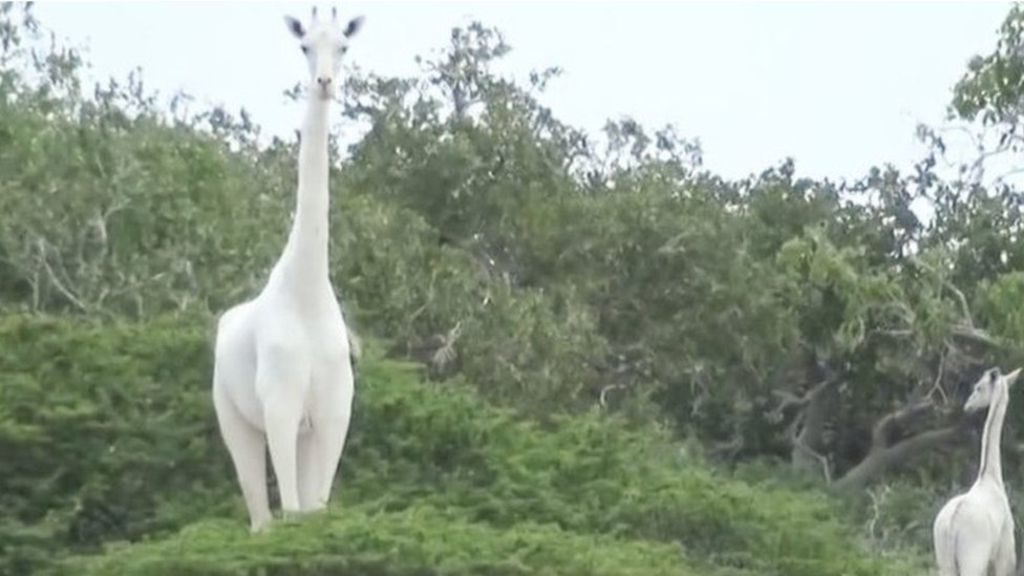 Recently, the remains of Kenya's only white female giraffe and her calf were found by officials. 
Conservationists estimated from the remains that the giraffes were killed around 4 months ago by poachers. The poachers have not been identified and their motives are still unclear. Giraffe tails are highly sought after as they are good luck charms in many African cultures. They make good-luck bracelets, fly whisks and thread for sewing. They are also poached for their hide and meat. 
These white giraffes have a condition called leucism where there is a partial loss of pigmentation. The giraffes with leucism create no pigment on their bodies except their eyes and tail hair. Leucism is extremely rare, especially in giraffes.
The last remaining white giraffe is a male, born to the same female giraffe who was slaughtered. 
Giraffes are considered to be endangered by the International Union for Conservation of Nature with only about 15,780 giraffes left in the wild. Compared this to the estimated 36,000 giraffes, 30 years ago!
What can we do to protect these giraffes?
Sources: AlJazeera, LiveScience, NBC News