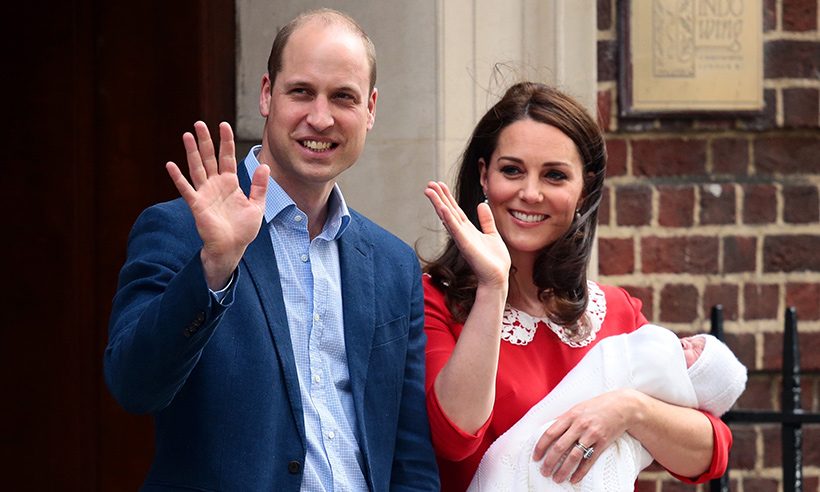 Wonderful news! A new prince has been born to Prince William and Duchess Kate. The new baby is named Louis Arthur Charles and is the third child of the royal couple. Louis (pronounced "loo-wee") means "famous warrior" and has both French and German origin. 
Prince Louis joins his older siblings and is fifth in line for the throne. He is part of the British Royal Family, and is the great-grandson of the Queen of England, Queen Elizabeth. The Duke and Duchess of Cambridge have two other children, Prince George and Princess Charlotte of Cambridge. The Royal Family is very prominent in the UK. They carry out many important duties, including attending banquets, supporting charities, and helping the Queen with royal duties. 
The name Louis has a rich background in the Royal Family and in the history of England. His first name is the middle name of his father (Prince William) and his brother (Prince George). On top of that, it is the first name of Lord Mountbatten. Lord Mountbatten was Louis' great-great-great-uncle and a strong role model to great-nephew Prince Charles of Wales. Prince Charles even said that Lord Mountbatten was like the "grandfather [he] never had."
Prince William and Kate showed off their newborn to the public as they left the hospital for their home in Kensington Palace.