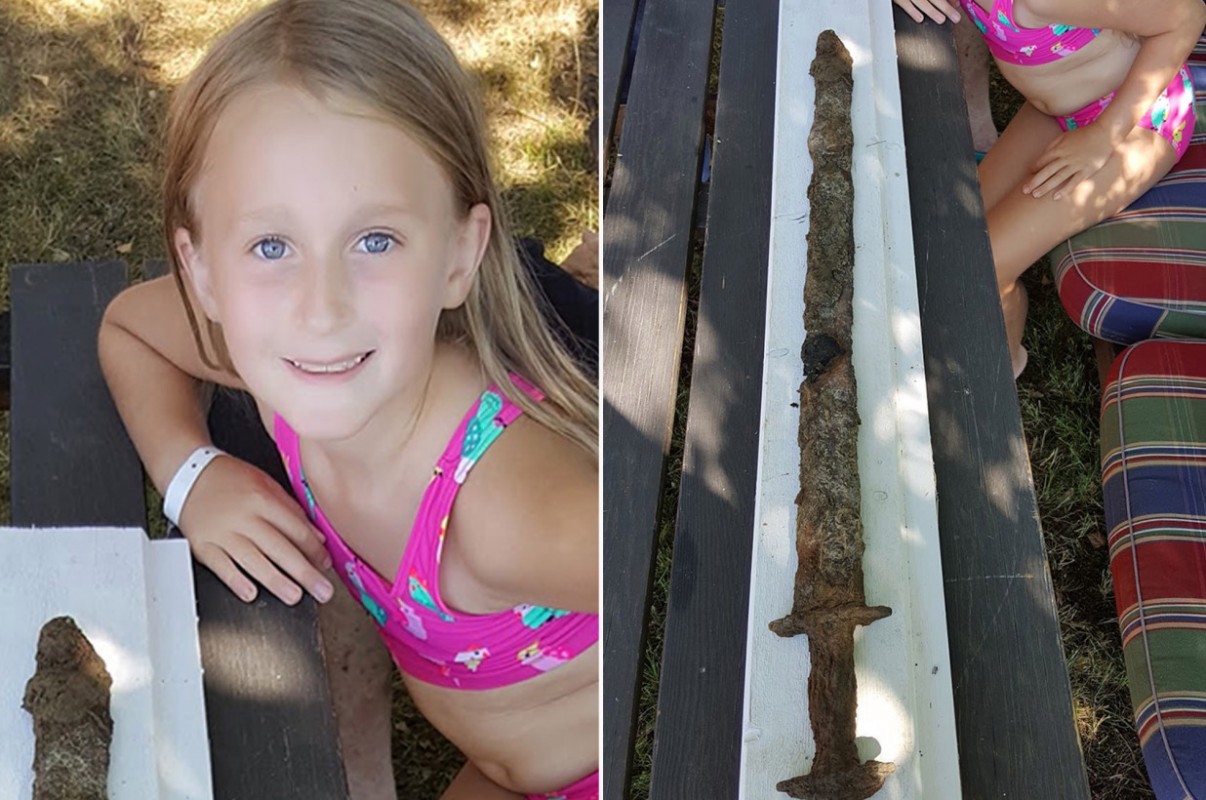 When eight-year-old Saga Vanecek went swimming in a Swedish lake, she certainly didn't expect to find an ancient historical relic.
As she swam, she felt something she believed was a stick, and when she pulled it out, she realized it was actually a rusted sword that was about three feet long.
Her family ended up taking the sword to the Jonkoping Museum, which confirmed to them that the sword came from the 5th or 6th century- just before the Viking era. The sword was surprisingly well preserved despite its age, even having its original wood and leather based cover still on it. When archaeologists searched the lake to see if anything else could be found, they managed to uncover a brooch pin, but haven't determined whether it was from the same time period or not.
Saga's family is very excited about her discovery. The sword will be in museum in about a year, after specialists make sure it will be preserved.
Mr. Vanecek, Saga's dad told reporters "It's cool that it will be in a museum and it might even say 'Saga's Sword' and it might be there for thousands of years."