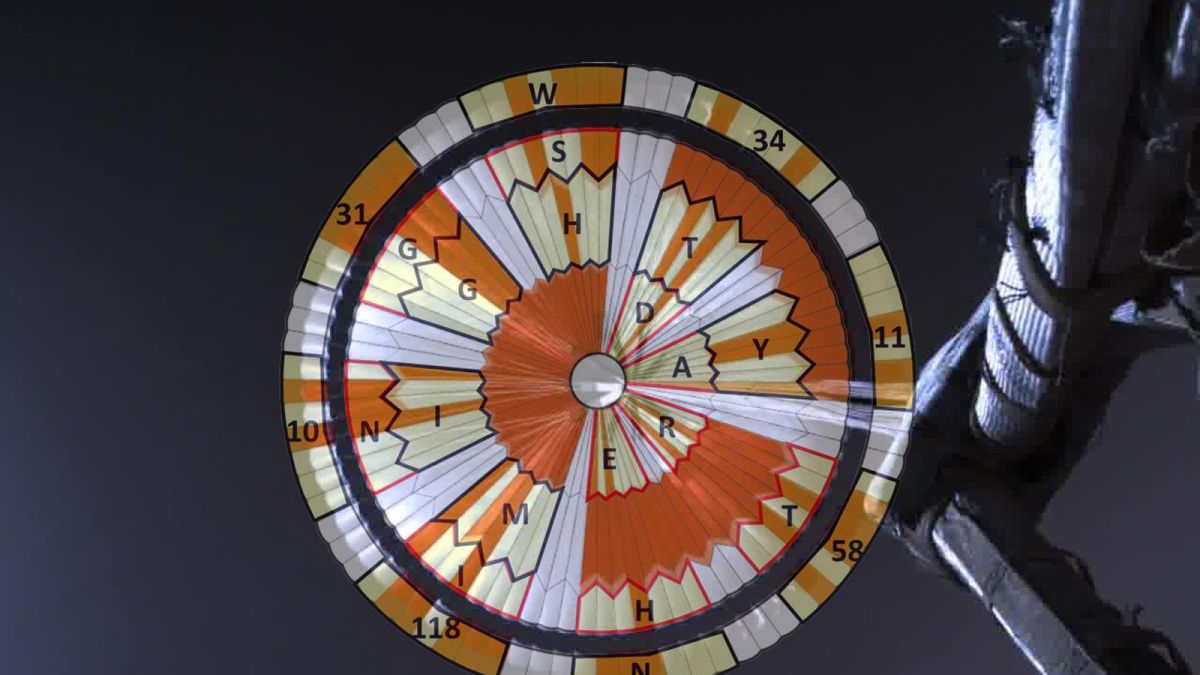 When NASA landed its Perseverance rover on Mars, all eyes were on the colorful parachute.
When NASA scientists announced that the red and white designs on the parachute had a secret message, internet sleuths got busy trying to decode it!
Within 6 hours, the people of the internet had cracked the code! The hidden message was "Dare Mighty Things", a motto used by the team that worked on Perseverance. The coordinates for NASA's Jet Propulsion Laboratory in California were also included as 34°11'58" N 118°10'31" W. 
It turns out the red and white stripes stood for binary characters which would add up to a number value. This could then be converted to a letter in the American Standard Code for Information Interchange table. The code breakers also shared on Twitter how they had used diagrams to chart the numbers and letters. It turns out that the letter "dare" was written in the innermost circle, "mighty" in the middle circle, and "things" in the outermost circle.
This motto goes perfectly with this mission since NASA has called Perseverance's journey the most dangerous landing yet.
What a cool way to get the audience engaged with this mission!
Sources: Space.com, NASA, LiveScience