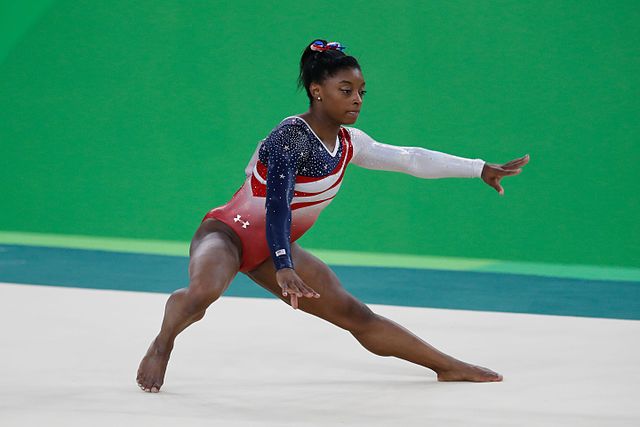 An illustrious member of "The Final Five", Simone Biles is recognized by admirers and aspiring gymnasts across the globe.
Over the years, the 22-year-old gymnast has earned an impressive number of awards and recently broke the record for most medals earned in gymnastics by earning her 25th medal on October 13, 2019.
Biles earned her first title at the 2013 P&G Championship which brought her initial fame in the gymnastics community. She went on to earn several more titles and awards and place in more competitions including the 2012 American Classic, USA Gymnastics National Championships, and the 2013 American Cup.
Through years of zealous training, Biles eventually joined the USA Gymnastics Women's Team for the 2016 Olympics, hosted in Rio de Janeiro, Brazil, at which Biles earned four gold medals and one bronze medal.
Biles's feats are made more impressive when taking into consideration how fiercely competitive the world of gymnastics is. In order to compete professionally, gymnasts must complete competition levels 1 through 10, which could take several years depending on the gymnast's dedication, aptitude, and innate flexibility. Even after a gymnast has completed the tenth level, they are still not guaranteed a successful gymnastics career. Ultimately, only the most skilled are able to make gymnastics a financially rewarding career.
Though gymnasts' bodies tend to slow down after a while, Biles still has more in store for her in the 2020 Olympics. We can only see more success in this young gymnast's career!
Sources: Washington Post, Olympic.org, Biography