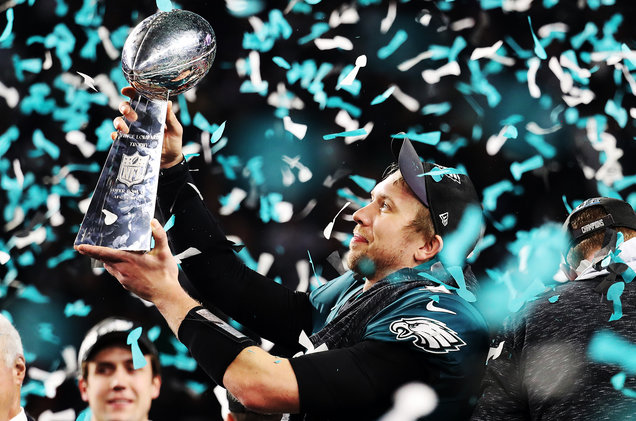 It was a thrilling game that will be remembered by football fans. This year, Super Bowl LII took place in at U.S. Bank Stadium in Minneapolis, Minnesota.
The Philadelphia Eagles went head to head with the seasoned New England Patriots. This will be the second Super Bowl ever played in Minneapolis. Prior to 2018, the Eagles have appeared at a total of two Super Bowls, while the Patriots have made ten appearances in all; eight of which, Tom Brady has been present for.
The Eagles were portrayed as underdogs as they have not won a single title to this day. The New England Patriots on the other hand, have won five titles. After a performance of the national anthem by singer and songwriter, P!nk, the battle began. During the entire game, the Eagles managed to show their poise and talent. The Patriots, being the crowd favorites, showed signs of being off their game at times.
A few exciting touchdowns and interceptions saw one team lead the other at different points in the game.  With 2 minutes 21 seconds left and the ball in the hands of Patriots, it seemed like they could win. But in a shocking fumble, the ball was back in Eagles' hands and they cruised to victory. 
Millions of Americans tune in not just for the game, but also for the advertisements and halftime show. A lively and entertaining show was put on by the one and only Justin Timberlake. Toyota presented a riveting commercial using Paralympic athletes that caught many viewers' attention. Doritos and Mountain Dew also showed a comical lip sync starring Morgan Freeman and Peter Dinklage. Coca Cola never fails to impress with their commercials. This year they played a fun-filled commercial about life and love.
All in all, Super Bowl LII did not disappoint, ending with a win by the underdogs: Philadelphia Eagles and entertainment for all.