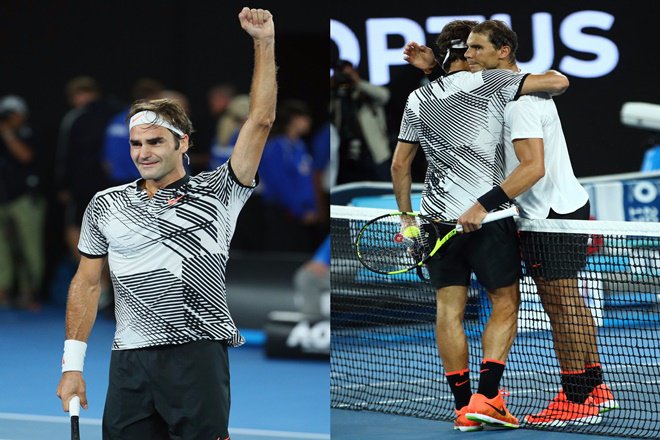 Smash! Slice! Ace! While tennis has a reputation of being a 'boring' sport, the longtime rivalry between Rafael Nadal and Roger Federer, the two men who dominate tennis, beg to differ.
Their battleground this year was the Australian Open, one of the four members of the Grand Slam family, a series of important tennis tournaments.
The Grand Slam attracts top tennis players from all over due to its popularity worldwide and immense prize money offered. The stakes were set high this year with a whopping 728,763 tennis lovers worldwide making their way to Melbourne, Australia to watch these exciting matches. The Grand Slam is also open to wheelchair tennis players!
Effortless Play, A Winning Personality
Roger Federer is frequently referred to as one of the 'greatest tennis players of all time'. This Swiss tennis player and owner of a deadly one-handed backhand, has been playing tennis professionally for nineteen years.
Federer has amassed numerous titles and held many records, including his 18 Grand Slam titles, plus a career Grand Slam (winning all four grand slams!). He has kept the No. 1 seat warm for 302 weeks!
Aside from his groundbreaking tennis abilities, he is also known for his charitable efforts. From creating a charity that gives children opportunities in education and sports to using his fame to raise money for victims of natural disasters, his winning personality matches up with his winning tennis abilities.
Federer vs. Nadal
Meet Rafael Nadal, a Spanish tennis player and Federer's rival of 14 years. Despite having the same height and weight, these two players have vastly different playing styles, making them a riveting pair to watch. They once played a five-hour match! While Nadal specializes in hitting shots at hard-to-return angles, Federer relies on his versatility.
Federer's win in this Australian Open stands out for many reasons – he recently came back from an injury after six months, and at 35, many thought his glory days were over. Despite previously beating Nadal only 11 times to Nadal's 23, this time, Federer was victorious. What an amazing comeback, and congratulations to both players!